Daily Archives:
07/10/2014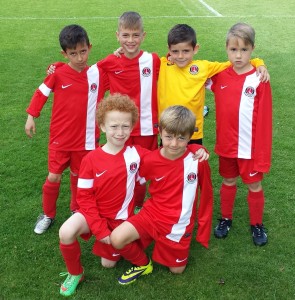 Under 8 Addicks step out in new Club kit
The Club are gradually changing over to a new kit manufacturer to align themselves with Charlton Athletic FC. The manufacturer will be "Nike" rather than "Stanno", the main provider over several years.
Kit for teams will gradually be replaced once current stocks have been exhausted or a team has reached the end of the two year usage cycle.
The Under 8 Addicks are new to the Club this year and without a previous kit were the first to represent Junior Reds in the new colours.