Daily Archives:
07/14/2014
Ju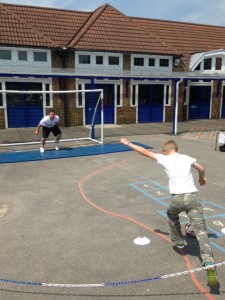 nior Reds FC attended the Haimo Primary School Fete in Eltham on Saturday 12th July 2014.
This was the fifth year in a row that the Club has attended the fete to deliver the Beat the Goalie stall. It was also the third consecutive year that the Club had organised a tournament for the school children on the same day.
In a World Cup style tournament, children from Years 1 to Year 6 were mixed together to form three teams. Argentina, Belgium and France competed in what was a competitive tournament on a scorching summers day.
Each team played four games lasting seven minutes each with all the players receiving a medal at the end for their efforts.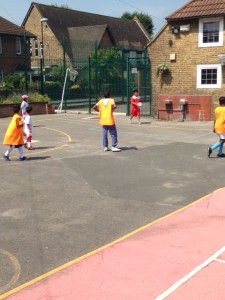 The winning team would go on to receive a special Junior Reds trophy each.
The tournament saw some fantastic team play and some terrific goals being scored.

After all the scores and points had been added up Belgium were crowned the winners, sneaking to victory over France by just a single point with Argentina in third place.
The Beat the Goalie stall also saw the Club raise over £30 for the School fund.
Donna Mack who was the organiser of the Fete said "It has been fantastic having the Junior Reds at the summer fete for a fifth consecutive year. The Club and the School have built up a really good relationship over the years and it's something we are keen to continue."

Sam Lilburn, who is the Community Co-Ordinator said this. "My special thanks go to Haimo School for allowing us to come back yet again. I must also thank Karl Lucken and Jamie Hyam who were magnificent in helping me out throughout the day!"