HOME
Welcome to
Junior Reds
Football Club
London FA Charter
Standard Development Club
---
SATURDAY SOCCER CLUB
The Saturday Soccer Club operates every Saturday morning in Bexleyheath and is open to any ability from 5 to 10 years of age (I.e reception to Year 5). The sessions operate on a simple pay and play "casual" basis. Click on the link to find out more Saturday Soccer Club
---
LATEST NEWS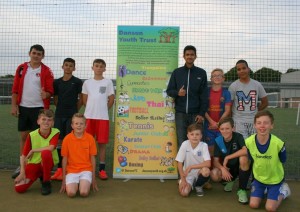 Since January this year Junior Reds Coaches have been running weekly
informal football sessions on Tuesday evenings at Danson Youth Centre. These
sessions are open to both Danson Youth Centre Members and non Members upon
payment of a small charge. The sessions start at 8.00pm and last for an
hour. They will recommence after the Summer break in early September.

Thanks goes to Gary and Clive Hall-Strutt for providing their time since
January.
---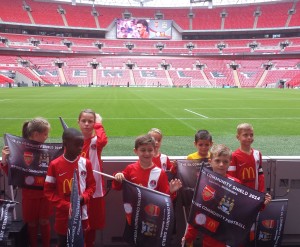 Our under 8′s Addicks made an appearance at last weekends FA Community Shield game between Arsenal and Manchester City thanks to their sponsor McDonalds in Sidcup. The squad took part in a once-in-a-lifetime opportunity by joining in the Club Twinning Team Parade at Wembley Stadium.
---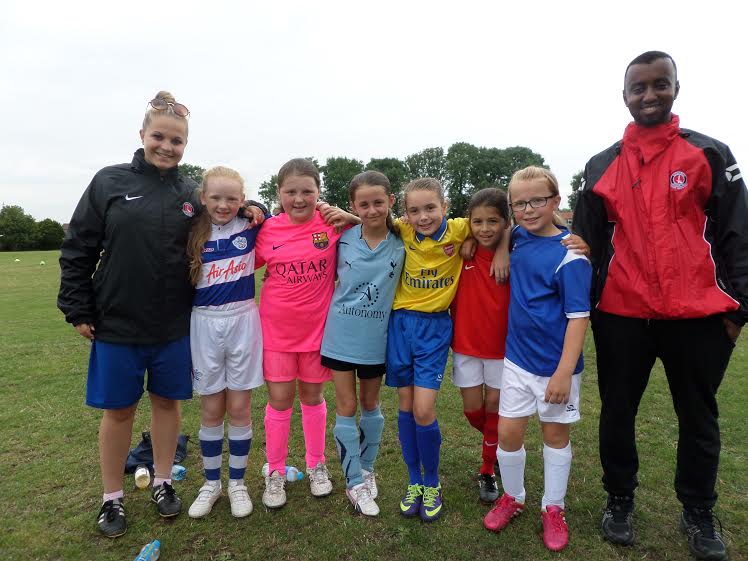 After a five year absence the club are forming an Under 11 girls football team for next season. The team train at Bexleyheath Academy at 10am on a Saturday morning. All girl players in years 5 or 6 at School, interested in playing football and the possibility of joining a team are welcome.
Please contact Grainne Feeney on 07828 164 557.         
Chairman, Clive Chivers, said "We are determined to form a new girls football team for next season and have made a very encouraging start. It is something that has been long overdue but we have recruited two very capable coaches and now need to expand our girl players to compete in a league next season. This is an exciting development for the Club and we fully support this initiative to provide football to all. If interested please come along to Bexleyheath Academy at 10.00am on a Saturday morning".
---

Over the Summer Junior Reds have been busy supporting Schools in their fund raising activities.
On the 19th July we operated very popular "Beat the Goalie" attraction at St. Michael's School in Welling. Lots of children took part and all received a prize. At the end a mass game of football was played. Children all showed their potential and in case of injuries the St. John's Ambulance were in attendance to help.
 Our picture shows players and St Johns having a half time rest. A prize for the first to spot a dummy.
---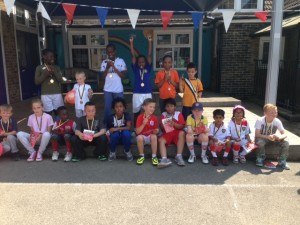 Thanks to Sam Lilburn, Karl Lucken and Jamie Hyam,Junior Reds FC held another successful school fete at Haimo Primary school. This was the fifth year in a row that the Club has attended the fete to deliver the Beat the Goalie stall.
It was also the third consecutive year that the Club had organised a tournament for the school children on the same day.
The tournament saw some fantastic team play and some terrific goals being scored. After all the scores and points had been added up Belgium were crowned the winners, sneaking to victory over France by just a single point with Argentina in third place.
The Beat the Goalie stall also saw the Club raise over £30 for the School fund.
Donna Mack who was the organiser of the Fete said "It has been fantastic having the Junior Reds at the summer fete for a fifth consecutive year. The Club and the School have built up a really good relationship over the years and it's something we are keen to continue."

Sam Lilburn, who is the Community Co-Ordinator said this. "My special thanks go to Haimo School for allowing us to come back yet again. I must also thank Karl Lucken and Jamie Hyam who were magnificent in helping me out throughout the day!"
---
ABOUT THE CLUB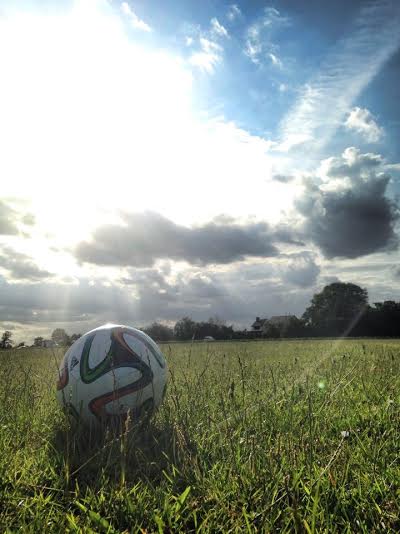 The Junior Reds Football Club was formed in 2001 to provide boys and girls, between the ages of six and eighteen, with the opportunity to compete in local Sunday Football Leagues in South East  London and  North Kent. The Club has steadily grown and now has 42 teams competing in the Kent Youth League, Bexley  and  District Junior League  or the South East London and Kent Youth League (SELKENT).    Click here to find out more details of the clubs history.
---
PLAYER & MANAGER RECRUITMENT
If you are interested in joining the Junior Reds, please contact:
Mobile: 07968 946256 or e-mail angela.wood@juniorredsfc.com
Clive Chivers, 

Club Secretary
Mobile: 07504 264157 or e-mail clive.chivers@juniorredsfc.com
Daniel Masters, 

Club Recruitment Officer
Mobile: 07957 740270 or e-mail daniel.masters@juniorredsfc.com
---