HOME
Welcome to
Junior Reds
Football Club
London FA
Charter 
Standard
Community Club
---
CAN YOU HELP A TEAM?
Ever thought of getting involved with Junior Reds FC?
The club is totally dependant on volunteers to coach and manage a wide spectrum of teams ranging from Under 7's right through to the Senior squads.
We are always looking for new volunteers to help out within the club and have the following opportunities available :-
Coaches

Managers

Assistant Coaches

Assistant Managers
You don't have to be an experienced FA Level 1 or 2 coach as enthusiasm and reliability are just as important.
If you're interested and want to help then please contact:
Clive Chivers on 07504 264157 or e-mail clive.chivers@juniorredsfc.com
---
SATURDAY SOCCER CLUB
The Saturday Soccer Club operates every Saturday morning in Bexleyheath and is open to any ability from 5 to 10 years of age (I.e reception to Year 5). The sessions operate on a simple pay and play "casual" basis. Click on the link to find out more Saturday Soccer Club
---
LATEST NEWS
New Players Wanted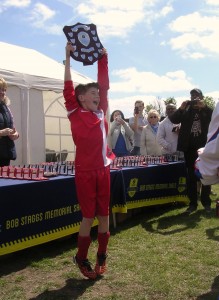 Do you want to play football?
Want to join one of our teams for the forthcoming 2015-2016 season?
Then check out our "Players Wanted" page or click on the following link: New Players Wanted 
Alternatively you can contact our player recruitment team : 
Clive Chivers, 

Club Secretary
          Mobile: 07504 264157 or e-mail clive.chivers@juniorredsfc.com
Daniel Masters, 

Club Recruitment Officer
         Mobile: 07957 740270 or e-mail daniel.masters@juniorredsfc.com
---
End of Season 14-15 Presentation Day
On Sunday 28th June we held our end of season presentation day at the home of Charlton Athletic FC "The Valley".
The day was a great success, and a very big thank you must be extended to the committee members and volunteers who helped to arrange, organise and contribute to a such a terrific day for all of the teams within the club. All your hard work ensured the club delivered a presentation to our usual high standard.
Above are some photos of a few of the teams that received their squad trophies, managers player, players player and sportsman awards. Well done to all the managers, coaches and players for a terrific end to the 14-15 season.  
Did you enter the raffle? Below is a list of the raffle winners from the presentation day:
Charlton Tickets – Mason Mckenna Yellow 411-415

Signed Shirt – George U8 Valiants Pink 776-780

Toblerone – Eren Shelbourne Yellow 196-200

Blender – Paul Pink 221-225

Tattinger – Ezekiel Lewis U12 Titans Pink 891-895

Bollinger – Kai U12 Athletic Pink 851-855

Tia Maria – Ria U13 Athletic Yellow 366-370

Afternoon Tea – Rob Harris Pink 171-175

Cheese Hamper – Lara Yellow 231-235

Wine – Donny Pink 61-65

Wine – Dave Banks Yellow 786-790

Wine – Mike Pink 316-320

Wine – Kinsley U9 Athletic Pink 461-465

Wine – Clive Hall- Strutt Yellow 106-110

Box Of Chocolates – Jamie Osborne U12 Spartans Pink 981-985
---
U12 Athletic tournament success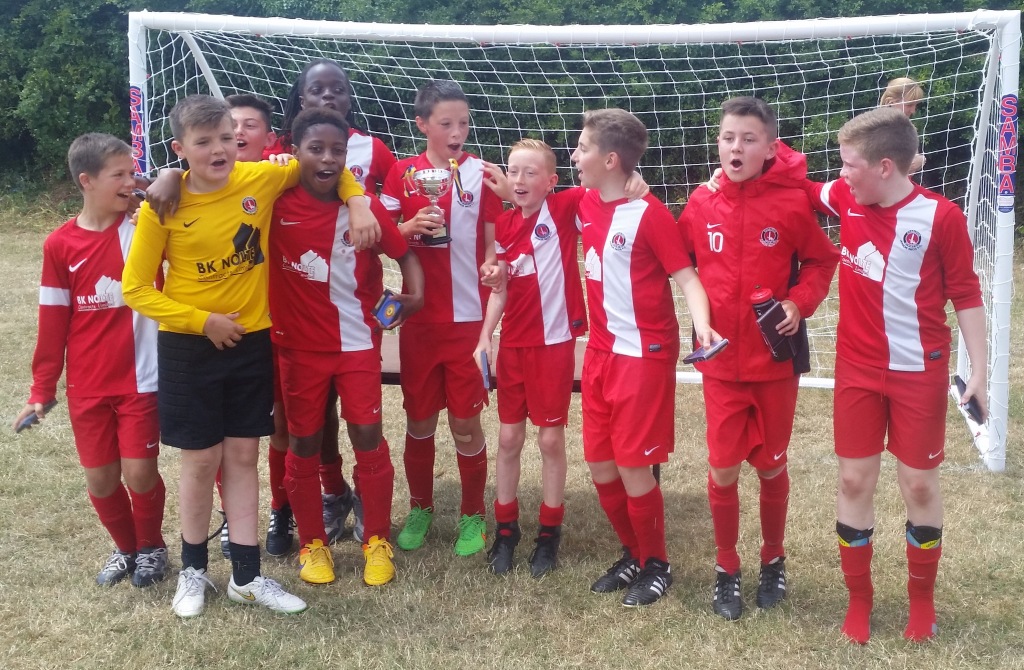 The under 12 Athletic squad had a terrific tournament on Saturday 27th June, winning the FC Sutton Dynamos Tournament under 12 group.
Congratulations to Danny and all the team.
---
Victorious U8 Valiants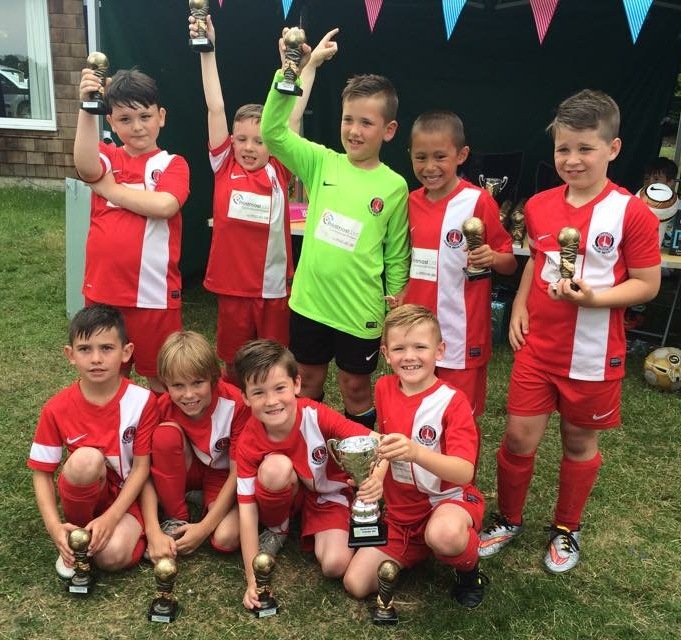 The U8 Valiants have won the Ashford United 7-a-side Tournament at the weekend. They progressed throughout the entire tournament without conceding a goal.
Well done lads a great performance.
---
Season 14-15 Annual Presentation Day – UPDATE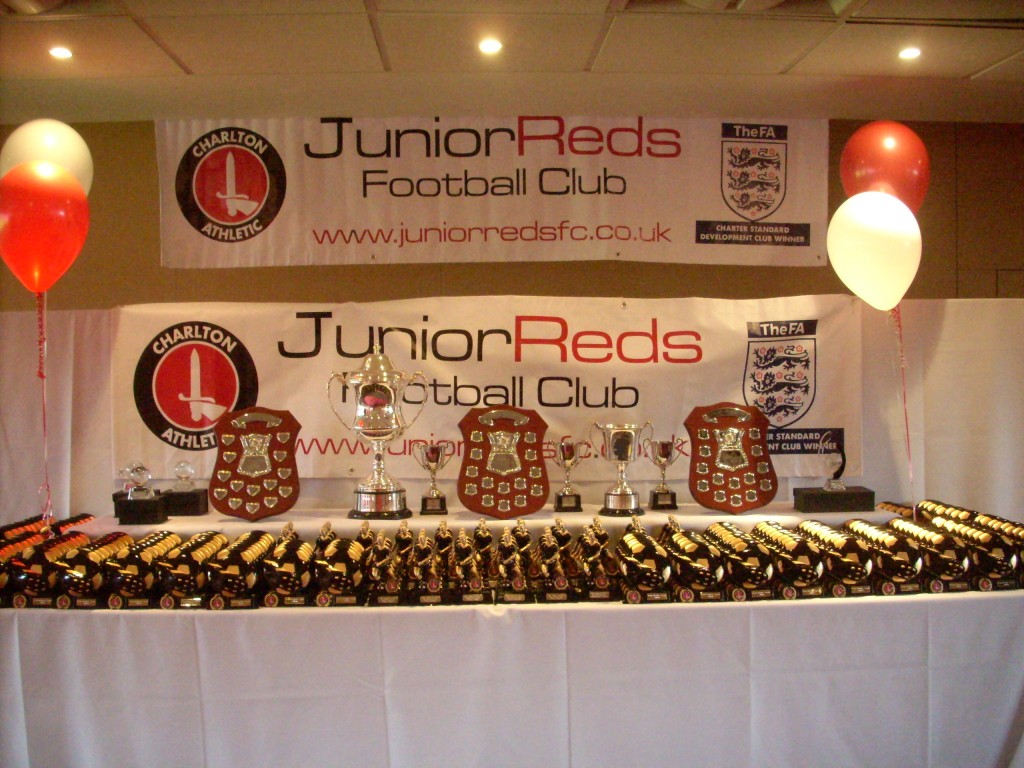 The Junior Reds annual teams presentation day is planned for Sunday 28th June 15 and we can now announce the days running order.
The presentations will take place at Charlton Athletic Football Club (The Valley) with three separate sessions at the following times :-
Presentation 1 : 11.00am to 12.30pm
U14 Athletic, U14 Spartans, U14 Valiants, U14 Warriors, U7 Knights, U7 Sabres, U7 Valiants, U11 Robins, U11 Roses, U11 Athletic, U11 Knights, U11 Sabres, U11 Spartans, U11 Warriors, U10 Knights, U10 Titans, U10 Warriors, U10 Valiants
Presentation 2 : 1.30pm to 3.00pm
Saturday Soccer Club, U13 Athletic, U13 Spartans, U13 Warriors, U16 Knights, U15 Knights, U15 Sabres, U15 Titans, U15 Valiants, U15 Warriors, U17 Sabres, U9 Athletic, U9 Knights, U9 Sabres, U9 Valiants, U9 Spartak.
Presentation 3 : 4.00pm to 5.30pm
U12 Athletic, U12 Sabres, U12 Spartans, U12 Titans, U12 Warriors, Senior Spartans, U8 Valiants, U8 Athletic, U8 Knights, U8 Sabres, U8 Spartak, U8 Titans, U8 Addicks. 
Team managers please ensure you communicate the timetable to your squad members.
---
Jack Petchey award for June 2015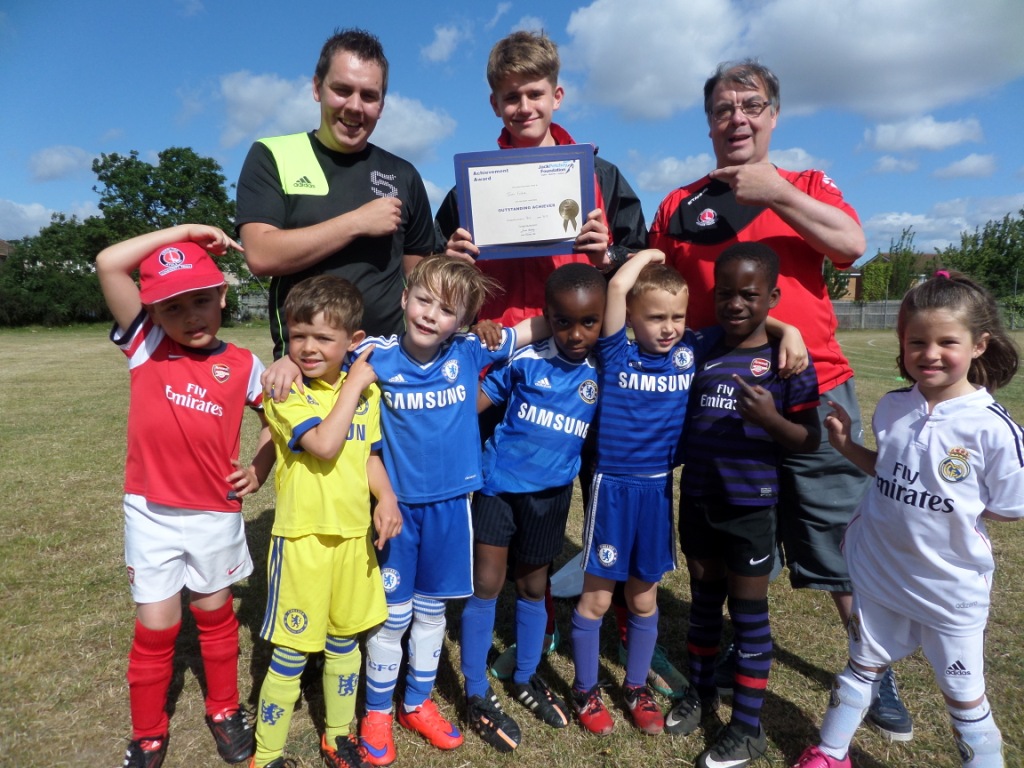 James has been awarded the Jack Petchey Achievement Award for June 2015. James has played for the Under 17 Sabres team over several years and is a true "ever present". He is dependable and is considerate to others. James always plays to the best of his ability and displays high levels of sportsmanship.
In the Summer 2014 James volunteered to assist in Coaching the younger players in the "Saturday Soccer Club". He is helpful to the other Coaches and has made a valuable contribution to the success of the "Saturday Soccer Club". Lately James has been active in forming the new Under 7 Valiants team for season 2015/16.
Picture above are James, Clive Hall-Strutt (Jack Petcher Co-ordinator), Terry McGrath and his new Under 7 Valiants team. James was told his contributions and attitude had been recognised under the Jack Petchey scheme before the Under 7 Valiants started their training session at Bexleyheath Academy.
Congratulation James from everyone at the club.
---
Club Annual General Meeting
This years Junior Reds FC AGM will be held on Monday 15th June at 7.45pm.
The second part of the meeting will be a Management meeting at which it is anticipated that the new player registration cards for the forthcoming 15/16 season will be distributed to all managers to behind the process of player registration.
The meeting will be held at : Shrewsbury House Community Centre, Bushmoor Cresent, Shooters Hill, London SE18 3EG
The Centre is signposted from Shooters Hill. Car parking is a bit limited so you may need to park in the adjacent roads.
It is important all teams are represented. At this meeting club officers will be appointed and club subscriptions for 2015/16 determined.
---
Players wanted for Under 16 Junior Reds squad
Junior Reds are looking for players to join their under 16 Kent Youth League squad for the up and coming 15/16 season. We are currently undergoing a complete team rebuild, we are therefore looking for players in all positions. Please contact Tunde or Mark on the emails below to attend our open trials.
Tunde.jinadu@juniorredsfc.com or Mark.verrall@juniorrsredsfc.com
---
Under 8 Spartak reach tournament final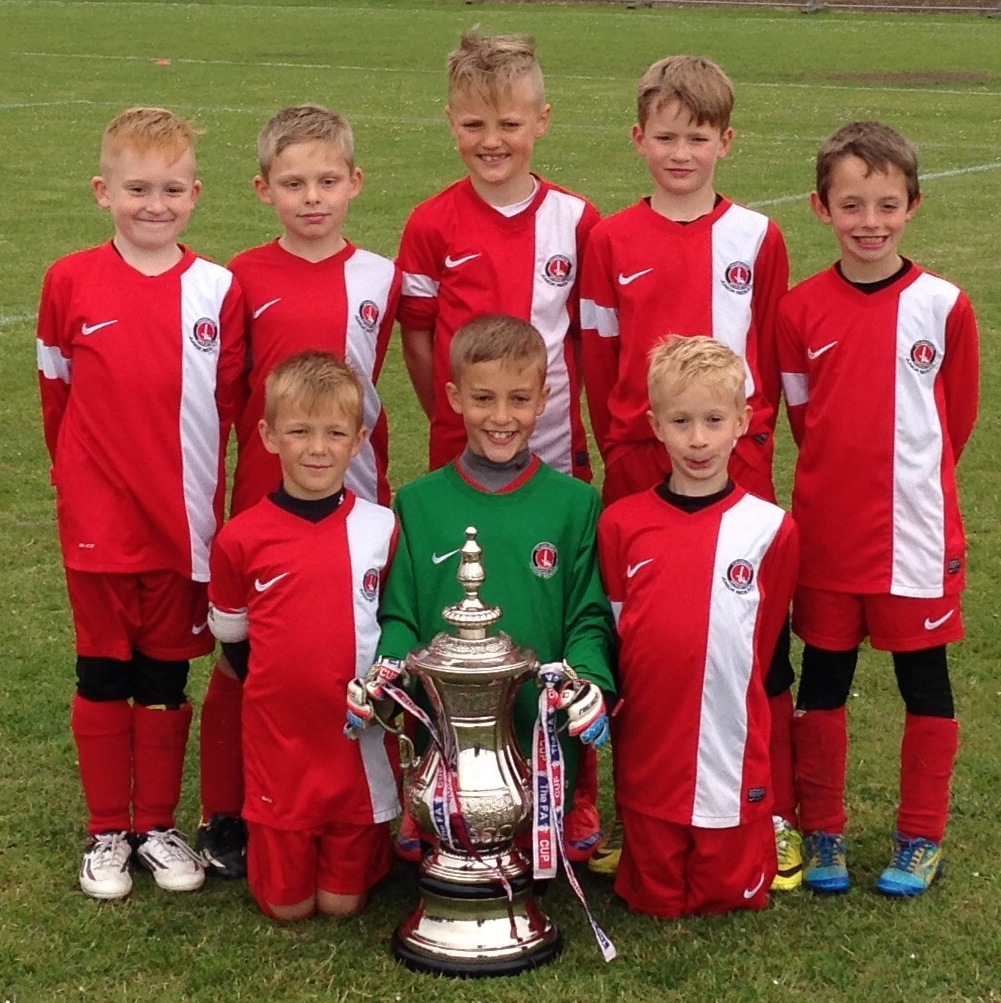 Our U8 Spartak reached its first ever tournament final last weekend (Sunday 31st April) when they finished as Runners Up to Crown Stars at the Teviot Rangers FC Summer Tournament. They are pictured here with a famous old trophy, sadly they had to hand it back!
Well done to all involved with the Spartak Under 8's.
---
Under 8 Valiants have great tournament
The U8 Valiants (Pictured) had a a great outing at the Long Lane JFC Summer Tournament on Sunday 31st April. The squad finished as runners up in their age group.
Well done to all involved with the Valiants Under 8's.
---
Under 12 Sabres win tournament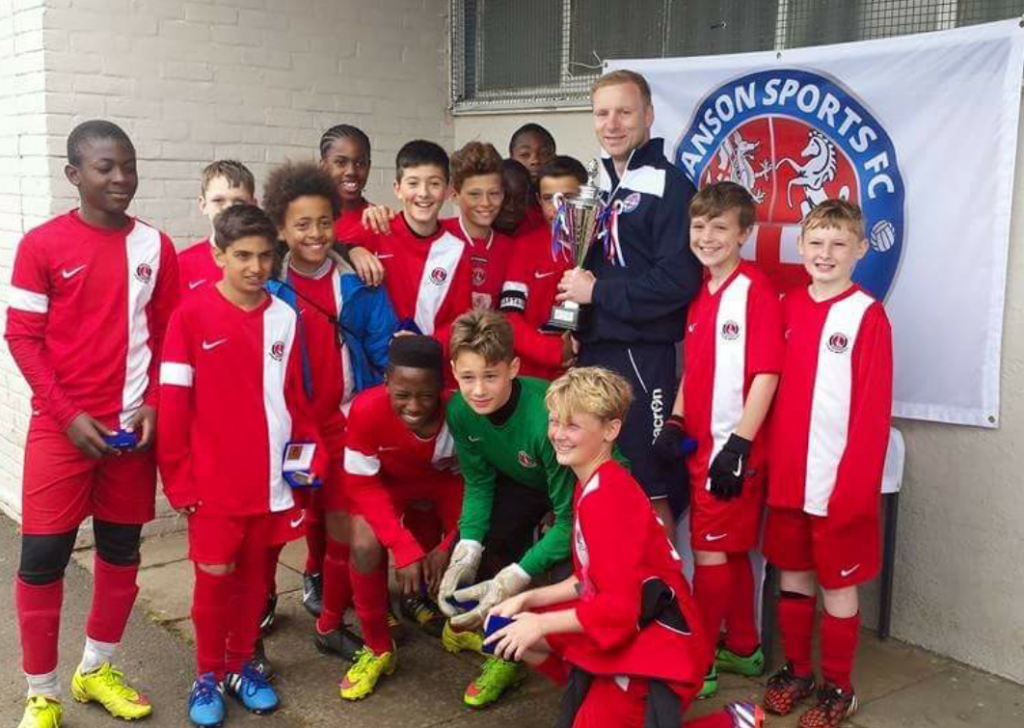 Our Under 12 Sabres were worthy winners of the Danson 11 a-side tournament on Sunday (31st April)
The boys won their group stage without conceding a goal and throughout the whole event won all 6 of their games and only conceded 1 goal, which was in the final. Another great result for the team who alos were crowned Selkent (B North) champions and reached the final of the Bob Staggs shield.
Well done to all involved with the Sabres Under 12's.
---
Jack Petchy Award Updates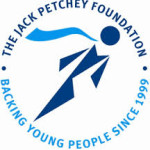 Listed below are our Jack Petchey Award winners for April & May 2015
April 2015 Winner: Gus Wilkinson (Under 14 Spartans)
May 2015 Winner : Connor Sanders (Assistant Coach – Under 9 Valiants)
Click on the following link to see the managers reports on both winners – Jack Petchey Awards
Congratulations to both Connor and Gus for winning their respective monthly awards.
---
Junior Reds U15's win Parkwood Rangers FC Festival of soccer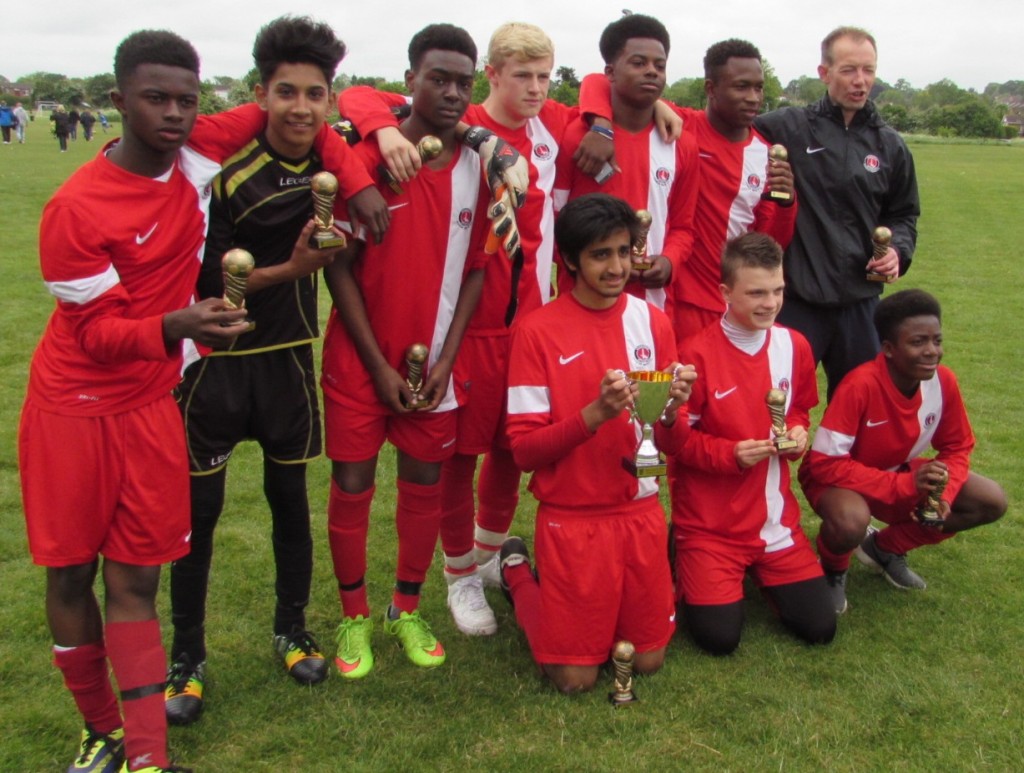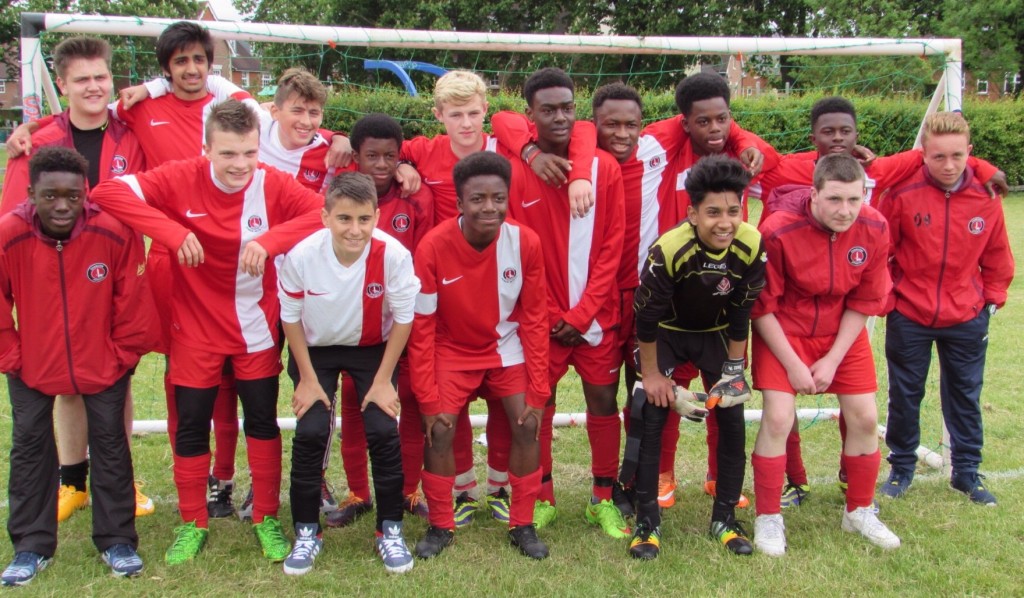 Junior reds entered two under 15 teams into the Parkwood Rangers FC tournament. The two teams were made up of players from U15 Valiants and U15 Warriors. The teams entered were called Junior Reds Whites and Junior Reds Arrows. Both teams progressed exceptionally well in the tournament, but were unfortunately drawn against against each other in the semi final stages of the competition. JR Arrows won the semi final after a penalty shoot out and progressed to the final where they met Kingfisher FC. The final was a close fought affair and finished 1-1 after extra time which meant another penalty shoot out for the boys. Again the boys were cool under pressure and scored all five penalties and our keeper saved two penalties also.
To see the full match report click on this link – full new report.
Congratulations boys for winning this tournament for the second year running. 
---
JR Seniors Team looking for players
Do you think you could be the next Harry Kane or Frank Lampard?
Due to the success of Junior Reds Adults teams, we are forming a new adults team to play in the Woolwich and Eltham Sunday Football Alliance this forthcoming season (2015-16).  We will be looking  for players showing potential as well as players who have experience.
Training will begin every Saturday morning from 30th May meeting by the Boathouse, Danson Park, Welling at 11.00am.  We will be training throughout June working on fitness as well as ball skills and playing friendlies in July.
If you are interested in playing (or you know someone who would be) please contact Geraint Jones (Manager) on 07846 593472.  
---
JR Robins support the Kent FA Youth Council's, 'Swearing – Lets Tackle It' Campaign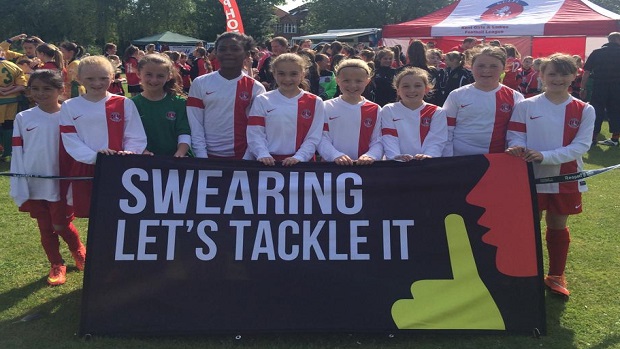 The following news story is taken from the Kent FA website:-
Over a year since the Kent FA's ground breaking Youth Council proudly launched its award-winning SWEARING – Let's Tackle It' campaign, the organisation's Youth Ambassadors continue to eradicate foul and abusive language in the game.
Working hard with partner leagues, the SWEARING – Let's Tackle It message continues to travel around the county.
This weekend, Youth Ambassadors attended the Kent Girls and Ladies League finals to further emphasise the need to make football a positive and fun environment for everyone.
The event, which welcomed hundreds upon hundreds of female footballers of all age groups from across Kent, proved to be a perfect back drop for the Youth Ambassadors to engage clubs, coaches, referees and players.
Youth Ambassador Laurel Collins, who is leading the SWEARING – Let's Tackle It project, was delighted with the reaction the campaign received.
Collins said, "We've been taking SWEARING – Let's Tackle It all over the county to several league finals from the adult's game to Kent's girls and ladies league. The purpose of our campaign was to universally challenge the idea that certain language and behaviour is acceptable on the touch lines. The Kent FA Youth Council believes that foul and abusive language can have a huge impact on people; whether the referee, a player or a supporter."
"Our message is clear in our campaign video, but going out into the Kent football community like we've been doing, helps us build relationships, speak to leagues and clubs and explain a little bit more and share best practice."
"We've received some great feedback to the concept with a number of clubs and leagues being really proactive and supporting us. Whether that's by including the campaign branding on their website, social media or within their ground, to approaching us to be part of their end of season occasions."
"We'll be looking to continue to embed this campaign, considering how we can add an educational element to further ensure Kent football remains ahead of the game in tackling this issue."
Watch the Youth Council's video on the Kent FA YouTube channel by clicking here.
For further details please contact Lee Suter (Football Development Officer) on 01622 792 140 lee.suter@kentfa.com
Read more at http://www.kentfa.com/news/2015/may/youth-ambassadors-continue-to-tackle-swearing#k0DJkMeBvQVkwfmg.99
---
Bob Staggs Memorial Shield Finals
Four Junior Reds teams took part in Sunday 17th May 15 Shield Finals.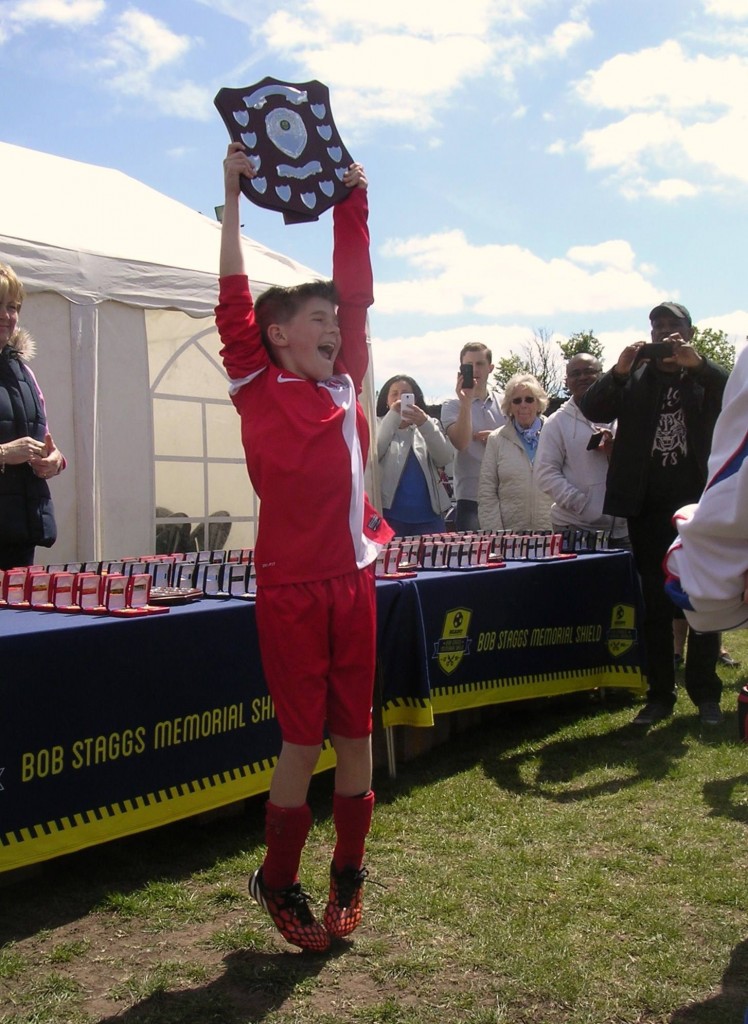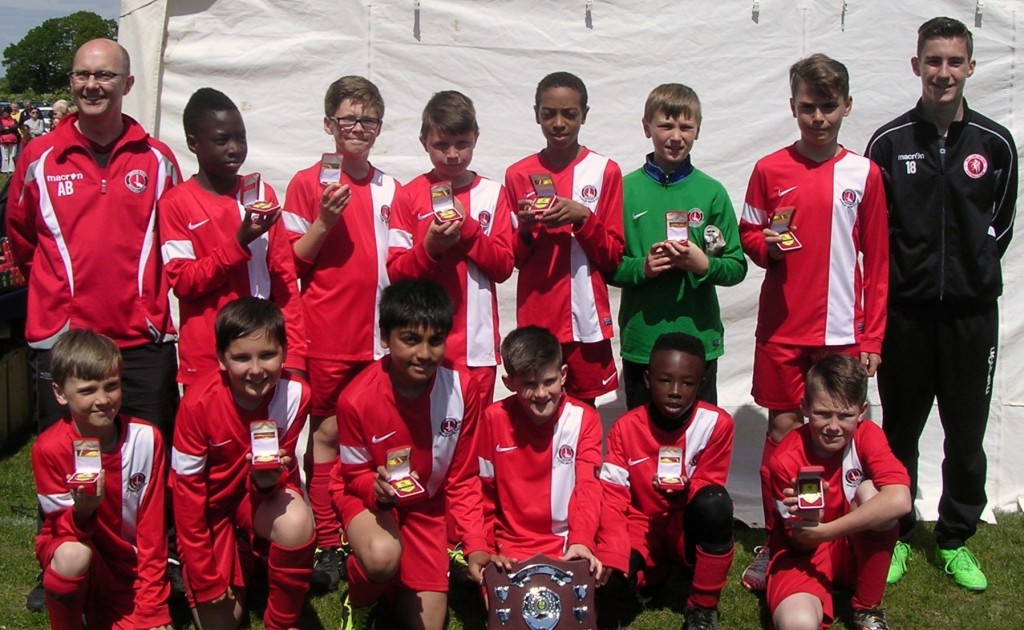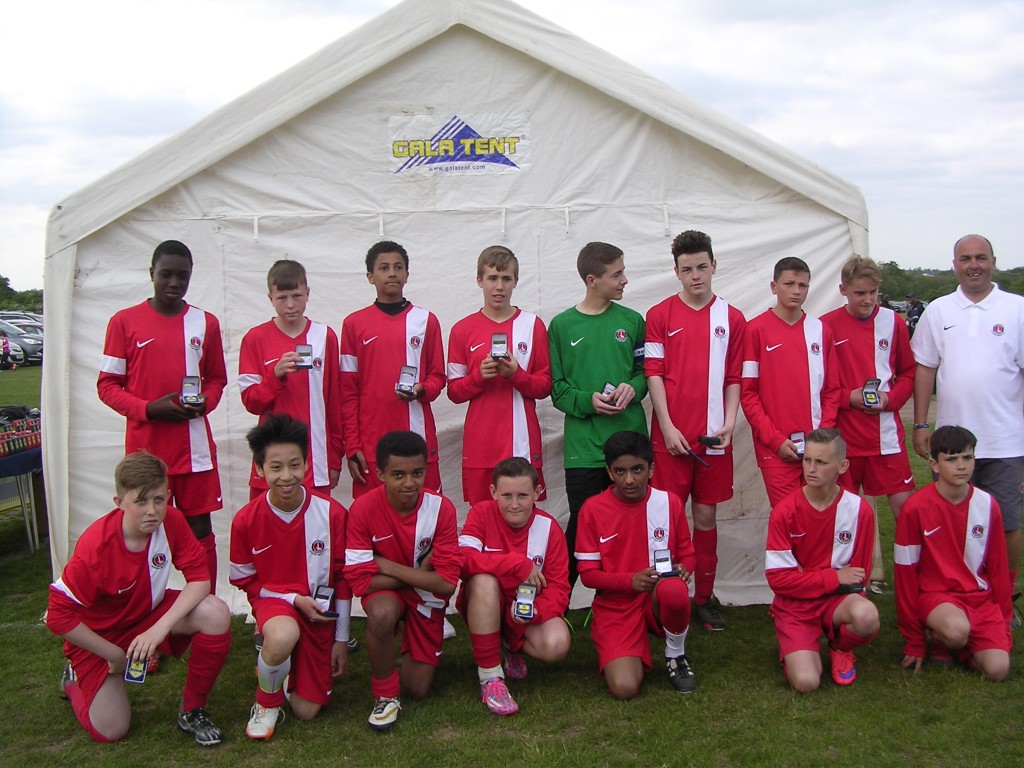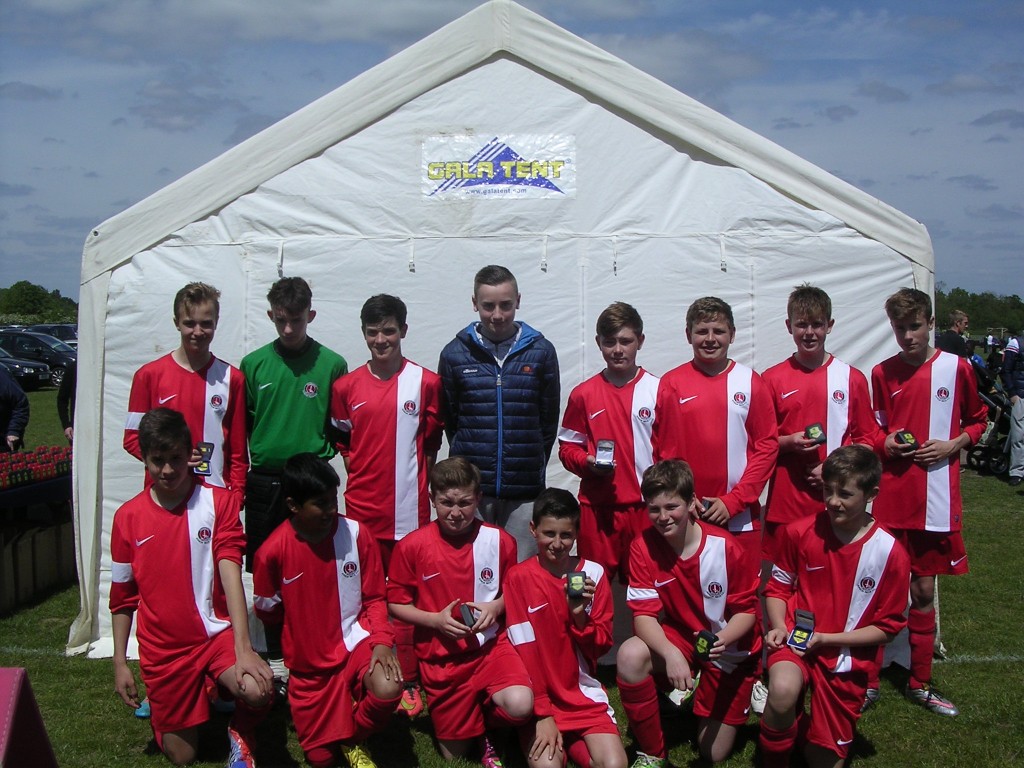 The U11 Spartans and the U12 Valiants were both victorious, with Spartans winning 3-0 against Our Lady Youth Orange and the Valiants winning 3-2 against North Kent Aces.
Our U14 Valiants and U14 Warriors both put up spirited performances but unfortunately couldn't get the result they richly deserved.
Well done to all for reaching their respective finals and congratulations to U11 Spartans (Purple Shield) & U12 Valiants (Red Shield). 
---
Girls win Cup final in their first season
Congratulations go to the Junior Reds Under 11 Girls for winning the "Tina Marshall" Cup final in their first season – a remarkable achievement.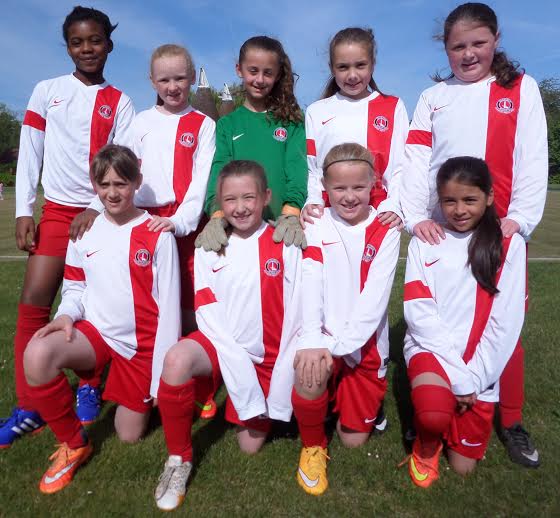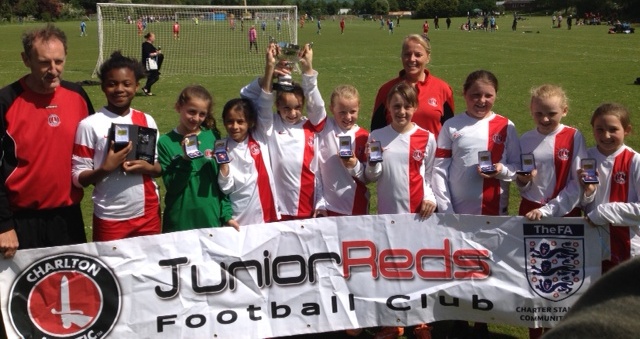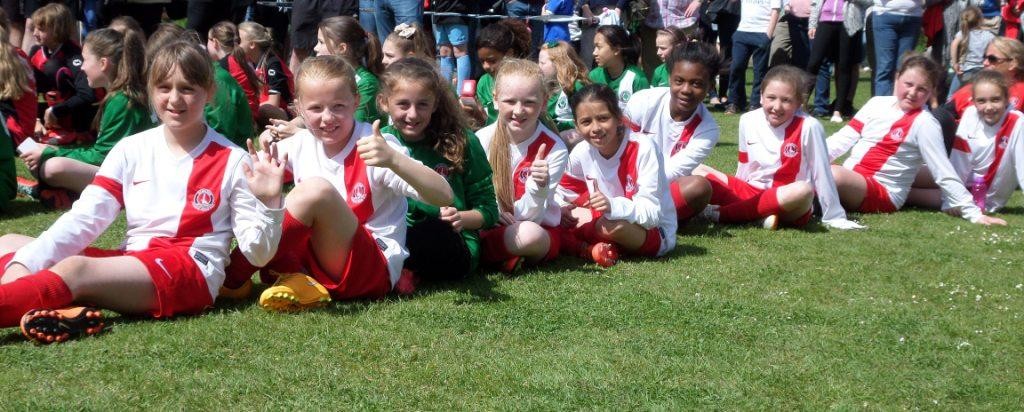 The Girls were up against Castle Colts from Maidstone in a final played at the home of the Kent FA Headquarters in Aylesford. All Girls played to a high standard with some skill on a fine playing surface. Two goals from Libby Miller and one from Paula Umora sealed a 3 goals to one victory. A perfect finish to end the season.
Club Secretary- Andy Wood – Commented " A fantastic first season for the girls. All the hard work of the players and coaching staff has been rewarded with not only a cup win but also a strong third place finish in the U11 West Division of the Kent League. My congratulations go to Grainne and the girls and I would like to add a special thanks to Club Chairman – Clive Chivers – for having the ambition,drive and commitment to make the girls section the success that it is."
The Girls will be playing 9 a side football next season and require a couple of additional players. If interested contact Grainne Feeney on 07828 164 557
---
ABOUT THE CLUB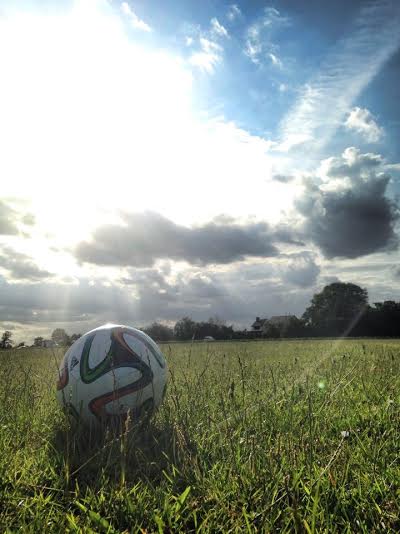 The Junior Reds Football Club was formed in 2001 to provide boys and girls, between the ages of six and eighteen, with the opportunity to compete in local Sunday Football Leagues in South East London and North Kent. The Club has steadily grown and now has over 40 teams competing in the Kent Youth League, South East London and Kent Youth League (SELKENT), Kent Ladies & Girls League and the Woolwich & Eltham Sunday FA. 
Click here to find out more details of the clubs history.
---
PLAYER & MANAGER RECRUITMENT
If you are interested in joining the Junior Reds, please contact:
Mobile: 07968 946256 or e-mail angela.wood@juniorredsfc.com
Clive Chivers, 

Club Secretary
Mobile: 07504 264157 or e-mail clive.chivers@juniorredsfc.com
Daniel Masters, 

Club Recruitment Officer
Mobile: 07957 740270 or e-mail daniel.masters@juniorredsfc.com
---