HOME
Welcome to
Junior Reds
Football Club
London FA
Charter 
Standard
Community Club
---
PLAYERS WANTED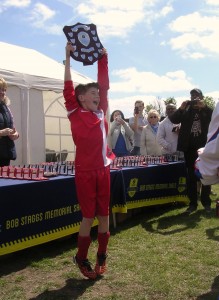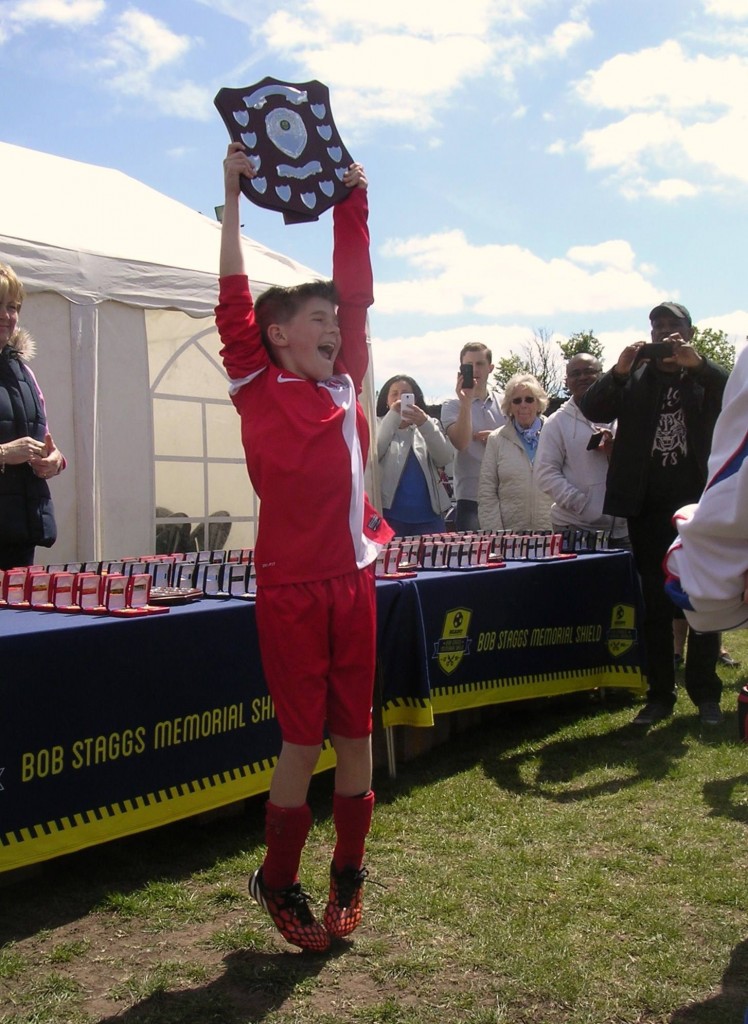 We are currently looking for both Girls and Boys of all ages to join current teams.
Check out our "Players Wanted" page or click on the following link: New Players Wanted 
Alternatively you can contact our player recruitment team : 
Clive Chivers, Club Secretary – Mobile: 07504 264157 or e-mail clive.chivers@juniorredsfc.com
Daniel Masters, Club Recruitment Officer – Mobile: 07957 740270 or e-mail daniel.masters@juniorredsfc.com
---
SATURDAY SOCCER CLUB
The Saturday Soccer Club operates every Saturday morning in Bexleyheath and is open to any ability from 4 to 9 (i.e. School Year 4). The sessions operate on a simple pay and play "casual" basis. Click on the link to find out more Saturday Soccer Club
---
LATEST NEWS
Light Up A Life Christmas Lights
In support of Cystic Fibrosis and Help For Heroes. One of our young players from the U11 Girls suffers from this cruel disease. To help raise awareness and funds for vital research, her parents light up and open their garden for free to the public. This year the launch is on the 26th November at 6:30pm which includes a visit from Santa. Full details including the address are on the leaflet so if you're in the Hextable area on Saturday or any evening until New Years Days, please pop in and have a look.
All donations gratefully received.
---
Lest we forget
On Remembrance Sunday 2016 teams across the leagues stand silence before their matches as a mark of respect. Pictured below are some of the teams observing the silent tribute.
---
Poppies displayed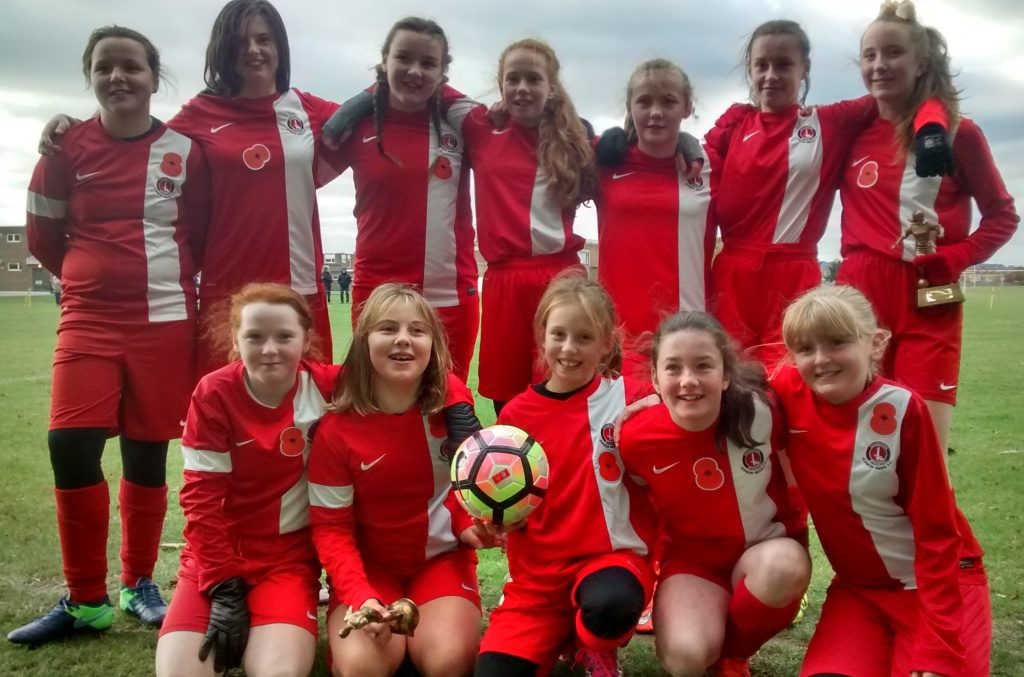 The Under 13 Robins girls proudly took to the field on Sunday all wearing poppies on their shirts in remembrance of those that have lost their lives in various armed conflicts over the years.
The girls played well in their match and fortunately to avoid confusion there was no Poppy playing in the team.
---
Girls under 15 football team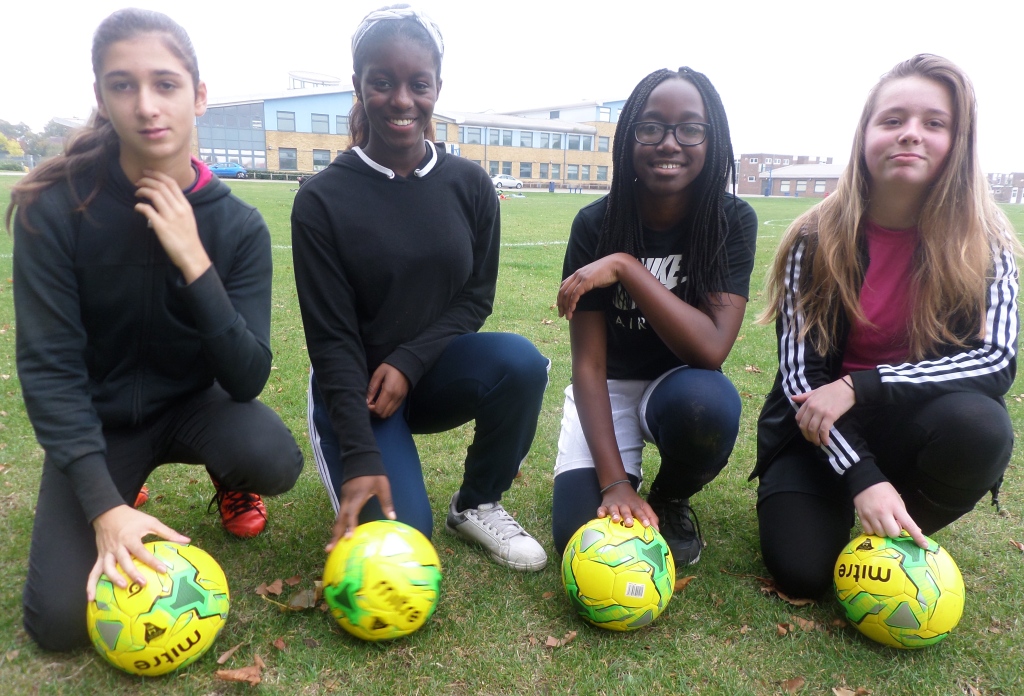 Junior Reds are currently forming a new Girls team in the Under 15 age group.
Chairman, Clive Chivers, explained "In accordance with our Club Development plans we have very recently formed new girls teams in the Under 9 and 11 age groups. We now wish to further expand the girls section of the club by widening playing opportunities for girls in school years 9 and 10. Once complete this will become our oldest girls age group team and is an exciting step forward for the club. We do however still require additional players before matches with other teams can take place".
If interested in joining this team, the girls meet at Bexleyheath Academy each Saturday morning at 10.00am. Further information can be obtained from Clive on 07504 264 157 or email Clive@juniorredsfc.co.uk
---
Jack Petchey award for October 2016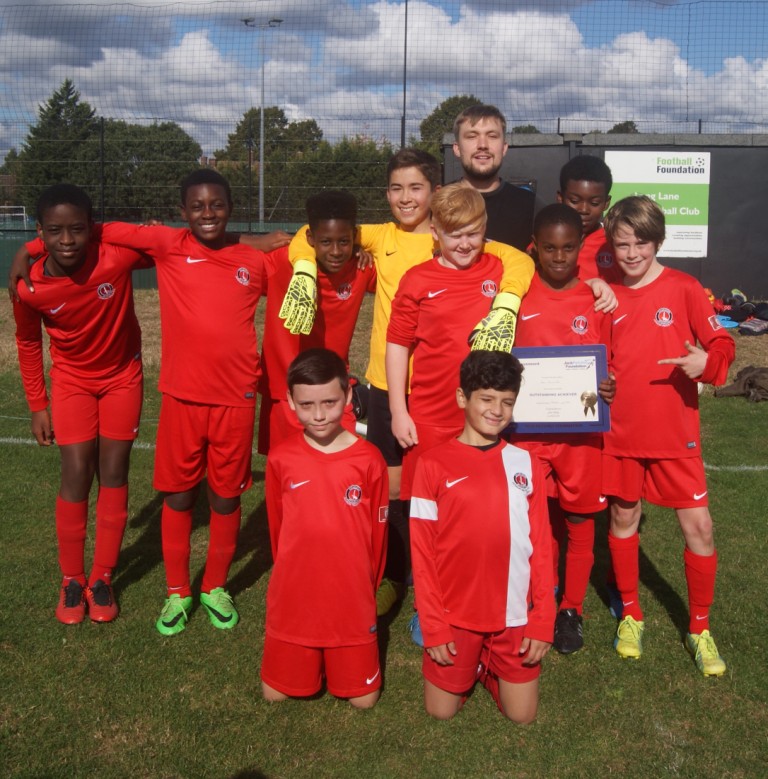 Kai has been awarded the Jack Petchey award for October 2016. Naden manager of the Under 12 Knights said "I'm nominating Kai for the Jack Petchey award for his outstanding attitude and sportsmanship. Junior Reds Knights U12 have struggled to find players willing to defend and in the rush for goals many players lose sight of their defensive duties. Kai is a role model for others within the team, because he consistently carries out his defensive duties and celebrates success of the team in a way which highlights his maturity.. Kai has an unwavering commitment to the team's success. He has been the most reliable defensive player for the past two years. Strikers often get the recognition and its time we reward Kai for his outstanding contribution to our the U12 Knights. "
Well done Kai from all at Junior Reds
---
Andy honoured at the London FA Annual Awards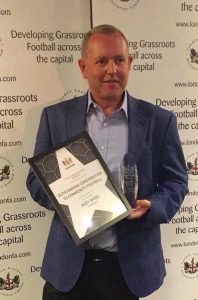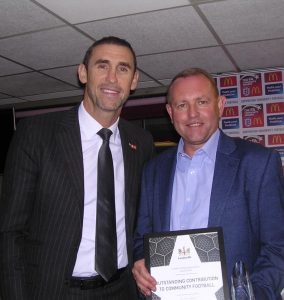 We were at the Valley on Thursday night (29th September 16) for the London FA Awards. Our Club Asst Secretary – Andy Wood – received both the County and Regional FA's 'Outstanding Contribution to Community Football Award'.
Chairman Clive Chivers commented "Andy needs little introduction as a long term servant of the Club. The award is richly deserved for all Andy's work for the Club in numerous areas over many years. Supporting 45 teams is no easy task and it is pleasing Andy's contribution to Junior Reds has been recognised across the wider London football world".
Pictured with Andy is Martin Keown (left) – another needing no introduction – especially to Arsenal fans.
Well done Andy from everyone at Junior Reds FC.
---
Friday Night Primary School Girls Football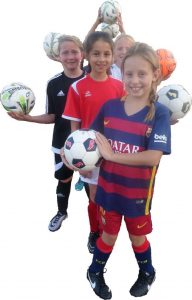 Interested in developing some football skills, making some new friends and improving fitness? Are you a girl in Primary School Years 2 to 6?
If so, come along to our Friday night football group. We meet at Bexleyheath (GOALS and/or Danson Youth Centre) for an hour from 5.30pm until 6.30pm. All Coaches are minimum F.A. Level one qualified and CRB /DBS checked. This is a casual based group for Girls of all abilities – simply pay £2 and play.
For further information contact:-
Clive Chivers on 07504 264 157 (e-mail: Clive@juniorredsfc.co.uk)
Terry McGrath on 07835 433 659 (e-mail: Mcgrath145@hotmail.co.uk)
Michael Barlow on 07701 047 108 (e-mail: scizormb@hotmail.co.uk)
---
Our Youngest Supporter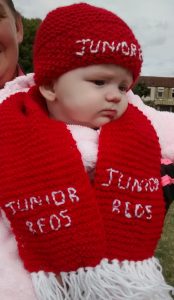 Our club support start from an early age.
One of our youngest supporters is pictured here at a recent match complete with hat and scarf.
---
Can you spot your Manager?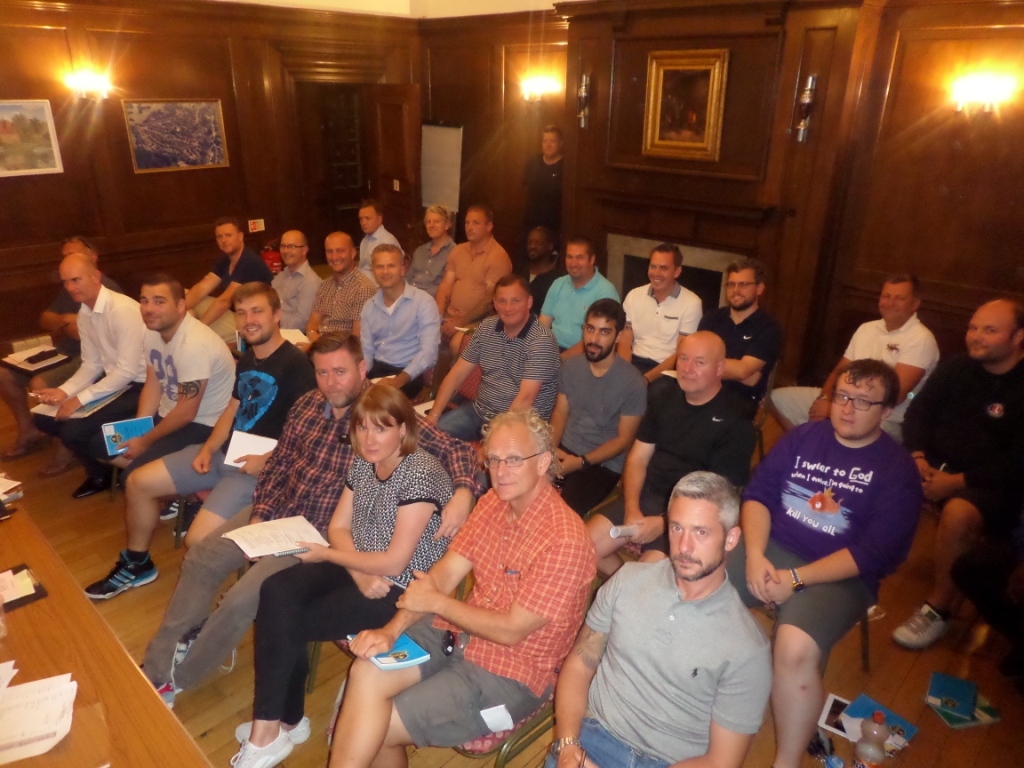 Many people often feel the Summer is the quite period of the year for a Football Club. This is not the case as much work is required in organising teams for the season ahead including the booking/ paying for football pitches; F.A Affiliation of teams; recruiting and registration of players; procuring kit etc. In fact this Summer nine teams have been formed from Under 7s to Under 21s and even a new Saturday Adult team.
Junior Reds hold a meeting in early September to update Managers on changes and to refresh all on the Match day requirements for the various Leagues the Club complete. The meeting is a rare opportunity for all Managers to come together to exchange experiences and ideas.
Pictured at Shrewsbury House Community Centre are a large number of Managers and Coaches at the September meeting all attentive, Can you spot your Manager?
---
Girls football – coming together pre season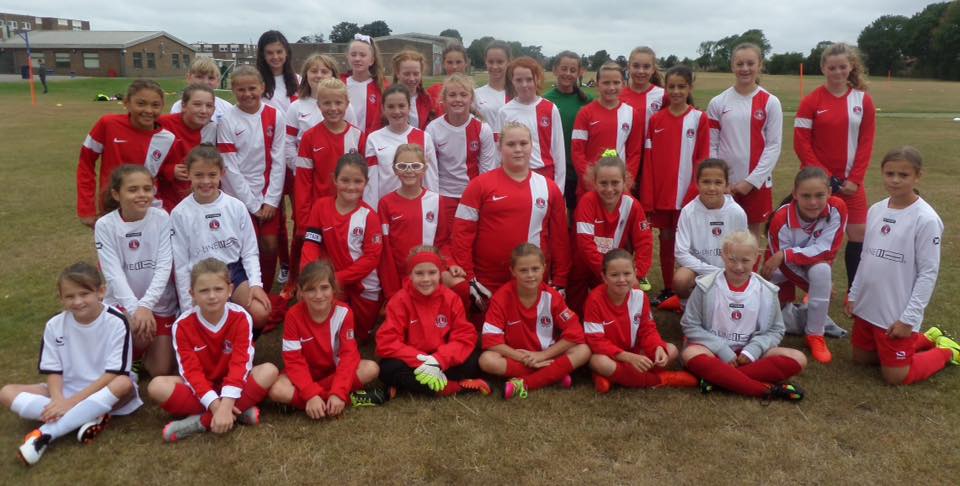 One of the growth areas of the Club has been in Girls football. Over the Summer two new teams have been formed at Under 9s and 11s. On the 4th September four of the teams at Under 10s, 11s, and 13s (two sides) came together for pre-season matches. Pictured are the four teams prior to kick off. 
If your daughter wishes to join one of the Girls teams from ages 8 to 14, or to simply come along to training on Saturday mornings, contact Clive on 07504 264 157 or email clive@juniorredsfc.co.uk
---
Saturday Adult team – a big step forward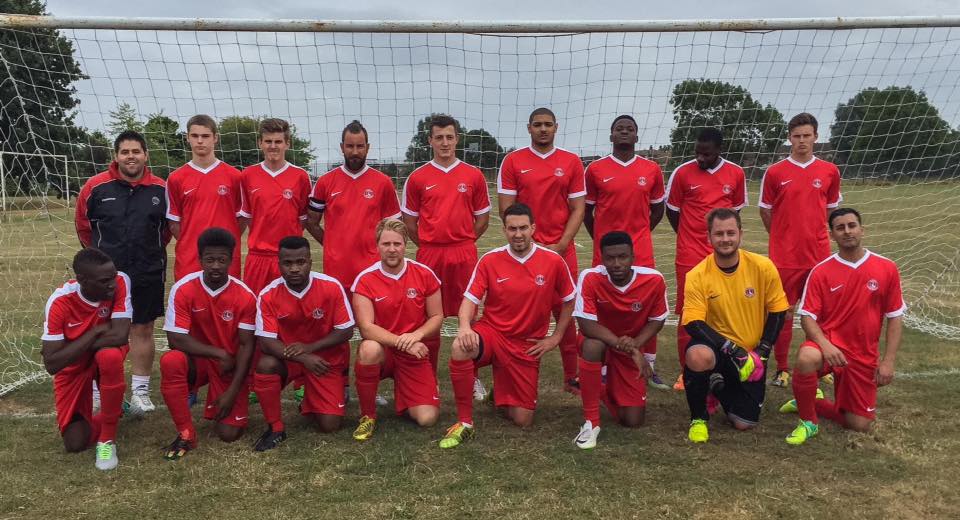 During this Summer the Club and Manager Helder Ribeiro, in particular – have been busy in forming a new Adult Saturday football team. A big step forward was taken on the 3rd September when the team played their very first organised match against opposition AFC Bexley. Helder reported on this event "We started in control of the game and played some great football leading to winning a penalty in the 20th minute. This moment to make history in scoring our first goal, however, was not to be as the penalty was missed by our Captain. We remained largely in control of the game but were outdone by some bad defending a minute before the break. The second half – although seeing many team changes – still saw a solid display from us including Junior Reds hitting the post and having a few good chances. Two mistakes again say Bexley score two soft goals to run out winners 3 – 0. We are now looking forward to starting our League campaign next week."
Squad: Paul B (GK), Rory, Ryan, Ronnie, Sid, Myles, Pawel, Andy (Captain), Mukz, Nick, Toyeeb, Greg, Dave, Sam, Joshua
If interested in playing for the Adult Saturday team contact Helder on 07932 393 899 or email helderaraujo1984@gmail.com
---
Andrew Wood recognised at the FA Community Awards
Junior Reds FC were particularly honoured when Andrew Wood was nominated by the London FA for an 'Outstanding Contribution to Community Football Award. Andy works behind the scenes in the Club with a long list of roles including Assistant Secretary, Kit Manager, Charter Standard Officer, Coach Education Co-ordinator and Match Day Ambassador. Andy also takes on the challenge of organising the Presentation – a huge task.
Andy attended the FA Community Shield match on the 7th August at Wembley Stadium as a special guest of the Football Association. His role and the Club were recognised at the Award ceremony. The ultimate winner of the national award was Andrew Martin from the East Riding FA.
Andy is pictured (left) with the Community Shield before Manchester United took this back to Old Trafford later in the day – having beaten Leicester City by two goals to one.
Congratulations Andy, very well deserved wishes from all at the club.
---
Triathlon triumph – it takes 3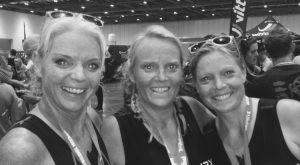 Congratulations to Graine Feeney – the Club's Girls Development Officer – in completing the London Triathlon event for charity in August.
The "Triathlon" 
is a continuous event comprising swimming, cycling and running with no rest 
in between. 
Graine writes "Undergoing major heart surgery at any age is tough. For my 28 
year old nephew who was born with a heart  efect he had known the day would 
come and it did in January 2016.  Thankfully he has made a good recovery but 
he will have to continue to be monitored and may need further surgery. My 
sisters and I decided we would do something to help, but as none of us are 
medically trained we opted for the London Triathlon. Our goal was to raise 
£1,000 in aid of the British Heart Foundation as without their support and 
research people like him would not survive.  On Saturday 6 August we 
completed our challenge, not only finishing the triathlon but also raising 
more than our target.  A BIG thank you to all our supporters!".
A great achievement ladies and a massive well done from all at Junior Reds
---
Fun Day at Danson Youth Centre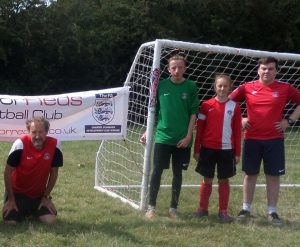 J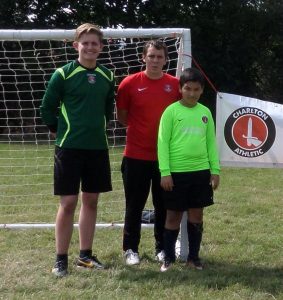 unior Reds FC provided football activities at the Danson Youth Centre 'Fun Day'. The event was again very well attended. To cope with demand two "Beat the Goalie" penalty shoot-out competitions were provided together with an obstacle course time trial.
Special thanks must go to our five goalkeepers. These were Abi Potter-Scarborough (U13 Girls), Ahmet Aydin (U13 Warriors); Callum Puszyk (Under 16 Athletic), Tom Forest and Matthew Fendick. All worked hard dealing with the continuous number wishing to take penalties. The adult helpers for the day were Terry McGrath; Yu Arai, and Claire Puszyk.
A big thank you to everyone who helped on the day.
---
JR Saturday Adults join the Bromley & District League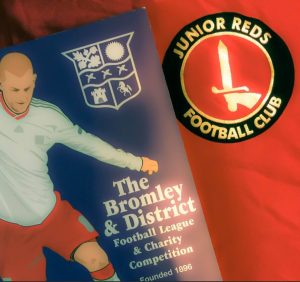 It was previously reported a new Junior Reds Adult team is being formed to play football on Saturday afternoons. In July the team took a major step forward by being elected as a member of the Bromley and District League.
Team Manager, Helder Ribeiro, said "Joining the Bromley and District League is a significant milestone in our journey to form a new Adult team. Our first League game is now approximately 6 weeks away. We currently train in Danson Park at midday on Saturdays. In joining the League we will now increase this to Wednesday evenings as well so we are better prepared".
Helder added " We still have work to do and a few additional players are required. If you are aged 18+ and interested in playing Saturday afternoon football please contact me or simply come along to either our Wednesday or Saturday training sessions in Danson Park".
Helder can be contacted on  07932 393 899 or email : helderaraujo1984@gmail.com
---
Breaking news – FA announces plans to tackle unacceptable behaviour towards match officials in Grassroots Football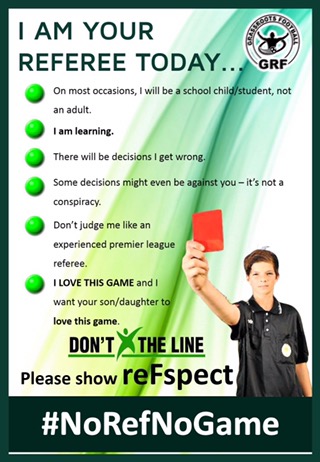 This ruling by the FA will affect grassroots football, not just the professional game. So to all of our players – especially in the adult teams – please have a read. Let's use this as an opportunity to rid the game of this unacceptable behaviour, not to mention the suspensions and the fines that follow!
Follow the link: breaking-news-fa-announces-plans-to-tackle-unacceptable-behaviour-towards-match-officials/
---
ABOUT THE CLUB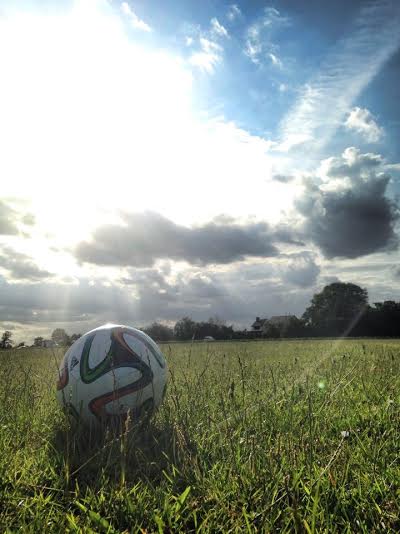 The Junior Reds Football Club was formed in 2001 to provide boys and girls, between the ages of six and eighteen, with the opportunity to compete in local Sunday Football Leagues in South East London and North Kent. The Club has steadily grown and now has over 40 teams competing in the Kent Youth League, South East London and Kent Youth League (SELKENT), Kent Ladies & Girls League and the Woolwich & Eltham Sunday FA. 
Click here to find out more details of the clubs history.
---
PLAYER & MANAGER RECRUITMENT
If you are interested in joining the Junior Reds, please contact:
Mobile: 07968 946256 or e-mail angela.wood@juniorredsfc.com
Clive Chivers, 

Club Secretary
Mobile: 07504 264157 or e-mail clive.chivers@juniorredsfc.com
Daniel Masters, 

Club Recruitment Officer
Mobile: 07957 740270 or e-mail daniel.masters@juniorredsfc.com
---