HOME
---
Welcome to
Junior Reds
Football Club
London FA
Charter 
Standard
Community Club
---
PLAYERS WANTED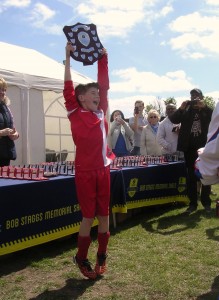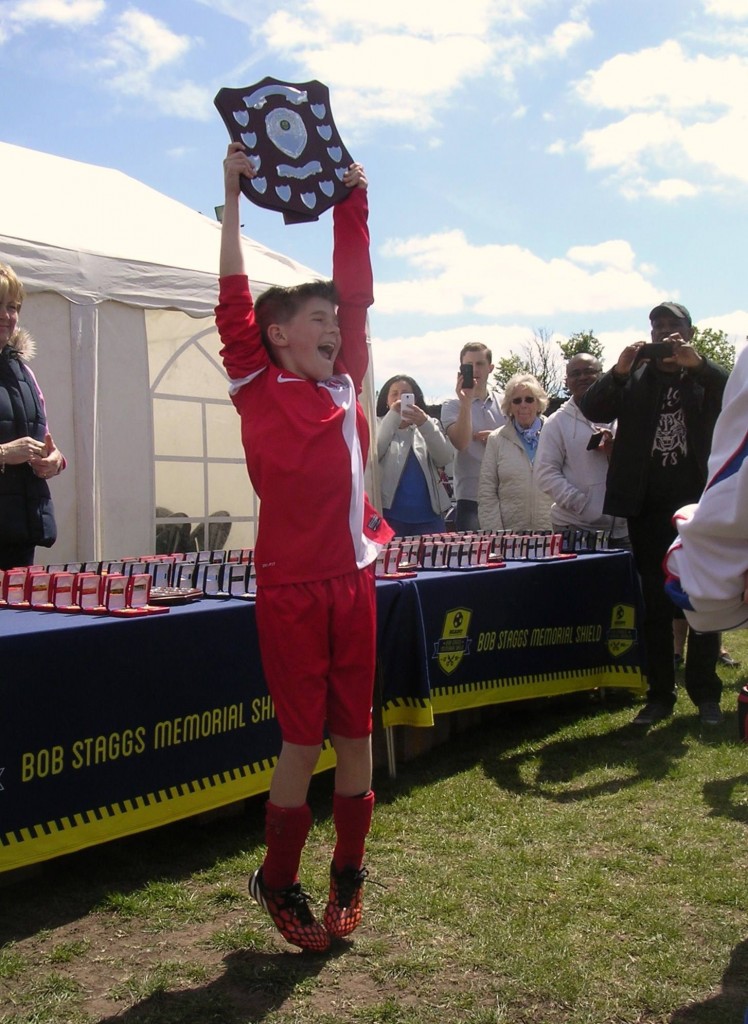 We are currently looking for both Girls and Boys of all ages to join current teams.
Check out our "Players Wanted" page or click on the following link: New Players Wanted 
Alternatively you can contact: Clive Chivers (Club Secretary) : Mobile – 07504 264157 or e-mail – Clive@juniorredsfc.co.uk
---
SATURDAY SOCCER CLUB
Junior Reds FC run a casual based football group called  "Saturday Soccer Club" which is held every Saturday morning (see starting times below) at Bexleyheath Acadamy (post code DA6 7DA) for both boys and girls and is open to any ability.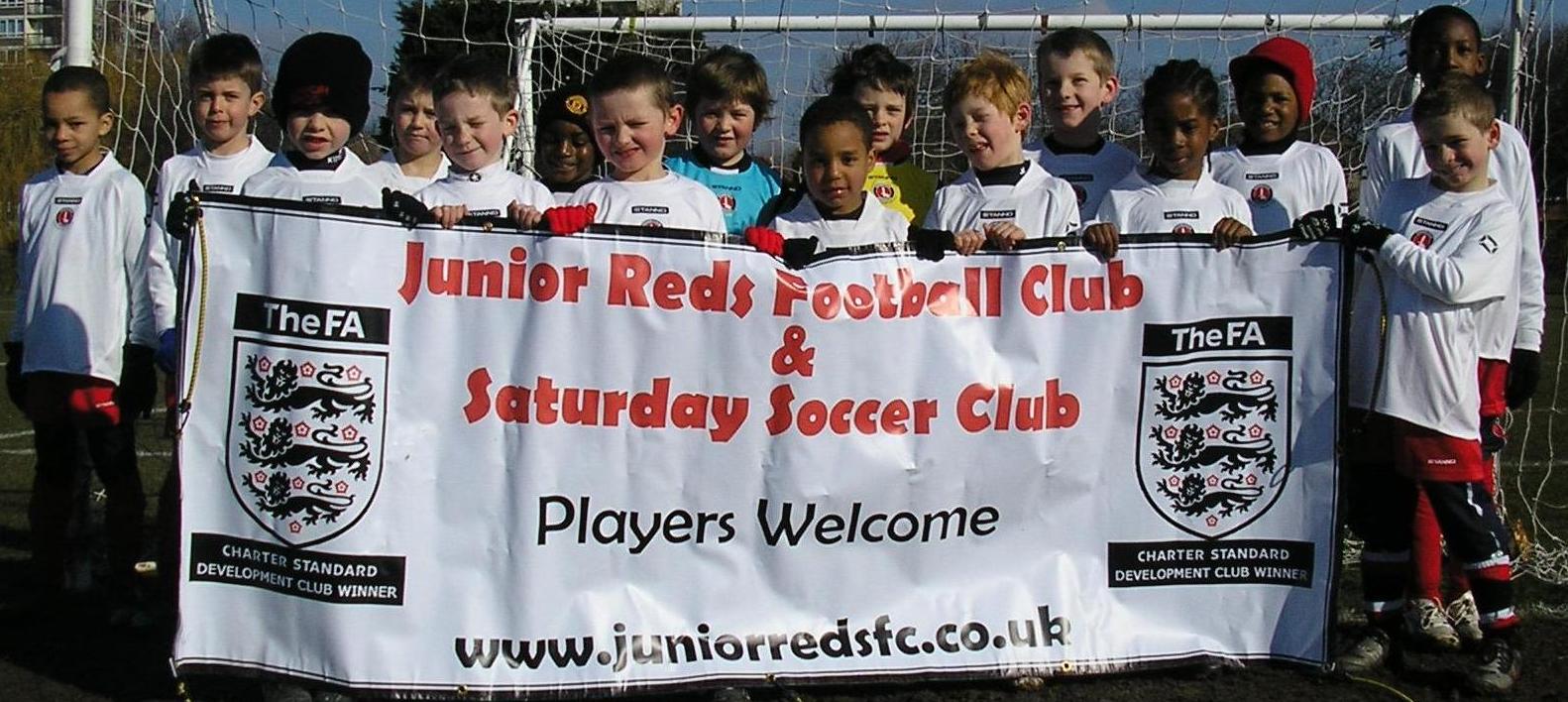 BOYS SESSIONS are for age groups 4 to 8 and start at 9.30am.
GIRLS SESSIONS are for age groups 6 to 15.
Ages 10 to 15 years old start at 10.00am.

Ages 6 to 9 years old start at 10.30am.
Please note the girls train jointly with the current girls teams (i.e. teams and casual players combined).
Theses sessions operate on a simple pay and play "casual" basis, cost per session is £5.
Click on the link to find out more: Saturday Soccer Club
---
LATEST NEWS
Regan is pictured receiving the Jack Petchey Award for June from his Manager. Playing for Junior Reds since the age of 6, Regan always attends training and is the first to help set up and tidy up. He is the first to welcome new boys to the team and help them to settle in. This season, Regan has been working as a young career on Sundays, but he still turns up for the second half of each game and still gives his all to the team. He leads by example both on and off the pitch, giving his all every weekend. Regan has signed up for another season, which means he will have represented Junior Reds for over 11 years.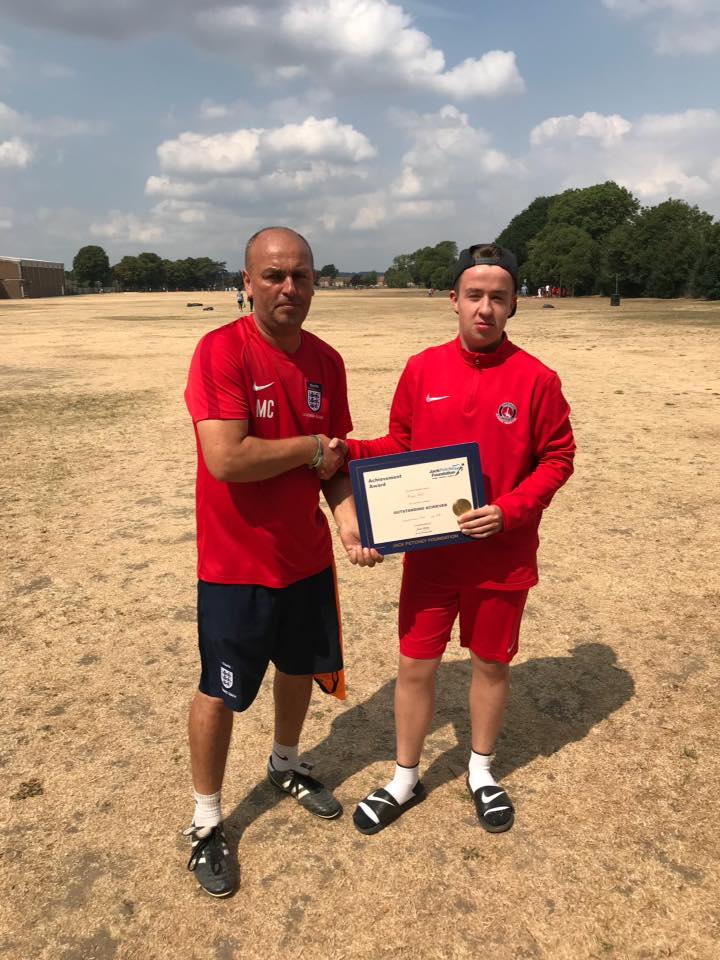 Congratulations Regan from all at the club.
---
Get Into Refereeing
Season 17/18  Presentation Day
Below are some photos of our squads as they receive their player trophies plus team shields and cups from this seasons achievements.
Well done to everyone involved and particular thanks to the club committee for organising a great dayfrom all the mangers, players & parents.
---
A new U17/18 girls football team is being proposed for season 18-19.  Interested then see poster below.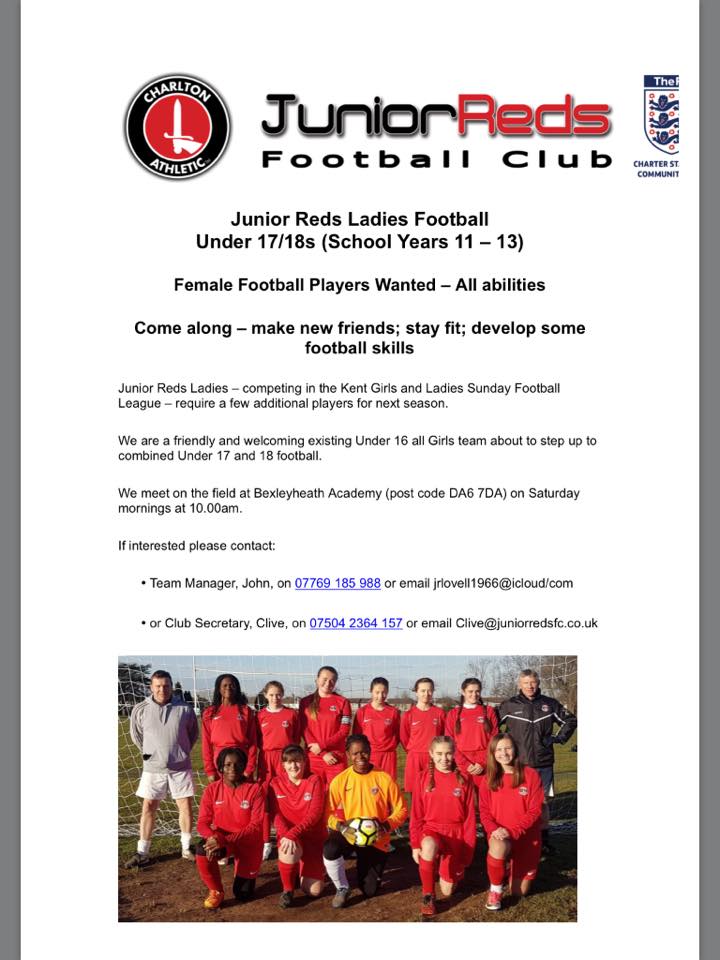 Football Foundation Grant
Junior Reds FC has been awarded a #GrowtheGame grant of £6,000 from @FA & @FootballFoundtn! This money will help us to get more women and girls playing football.
The grant, which will provide a boost to grassroots female football in South East London, will pave the way for Junior Reds FC to form additional Girls teams over the next two years. We will also be able to train additional Coaches to the necessary standard.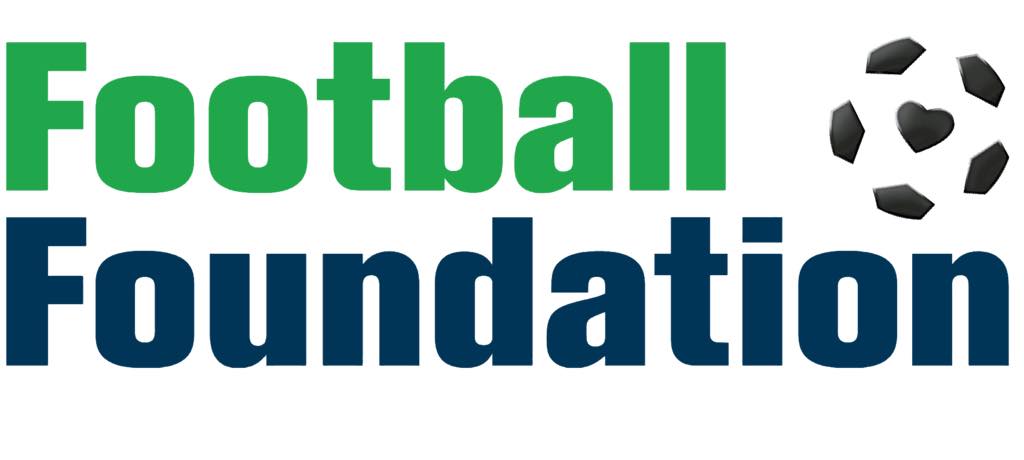 For more information on joining the new girls teams based in Bexleyheath please contact:
Clive Chivers, 07504 264 157 or e-mail Clive@juniorredsfc.co.uk
U7 Valiants at Hayden Youth Tournament
Our U7 Valiants were runners up at the Hayden Tournament this morning. The boys went unbeaten through the group stages before losing 3-2 on penalties in the final.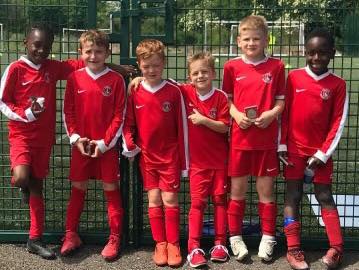 Well done boys!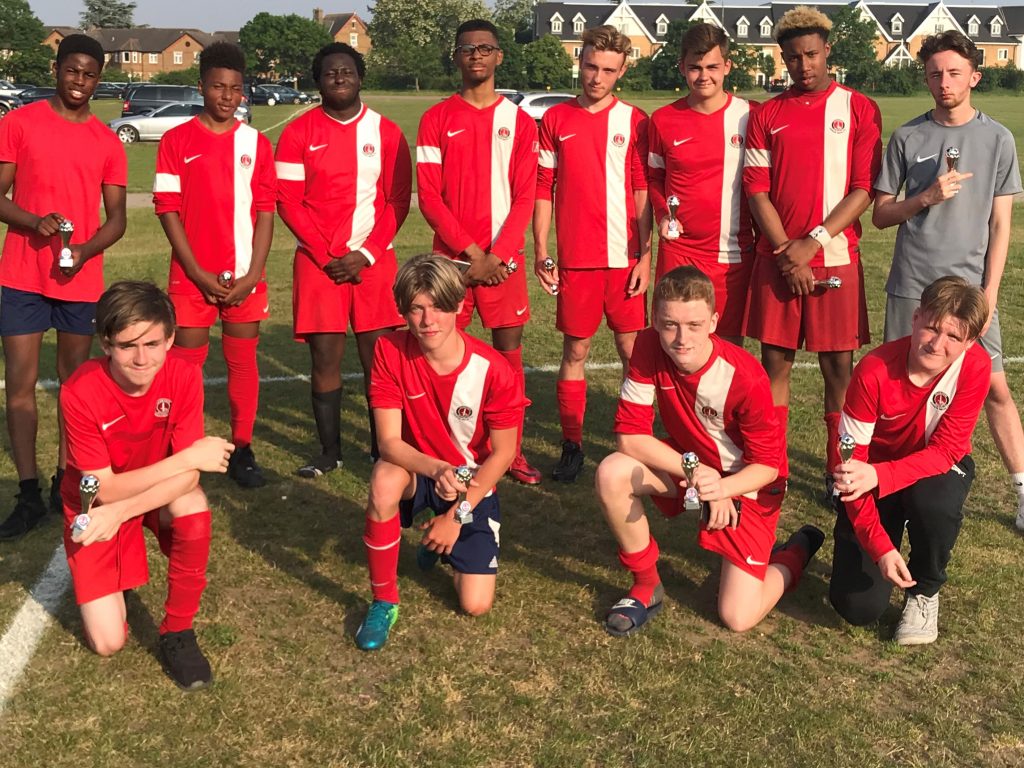 Well done gents, a sterling effort.
---
KG&LFL Fair play Awards
The Junior Reds U14 Roses have been awarded the KG&LFL Division Two, Fair Play Team Award & Fair Play Supporters of the Year.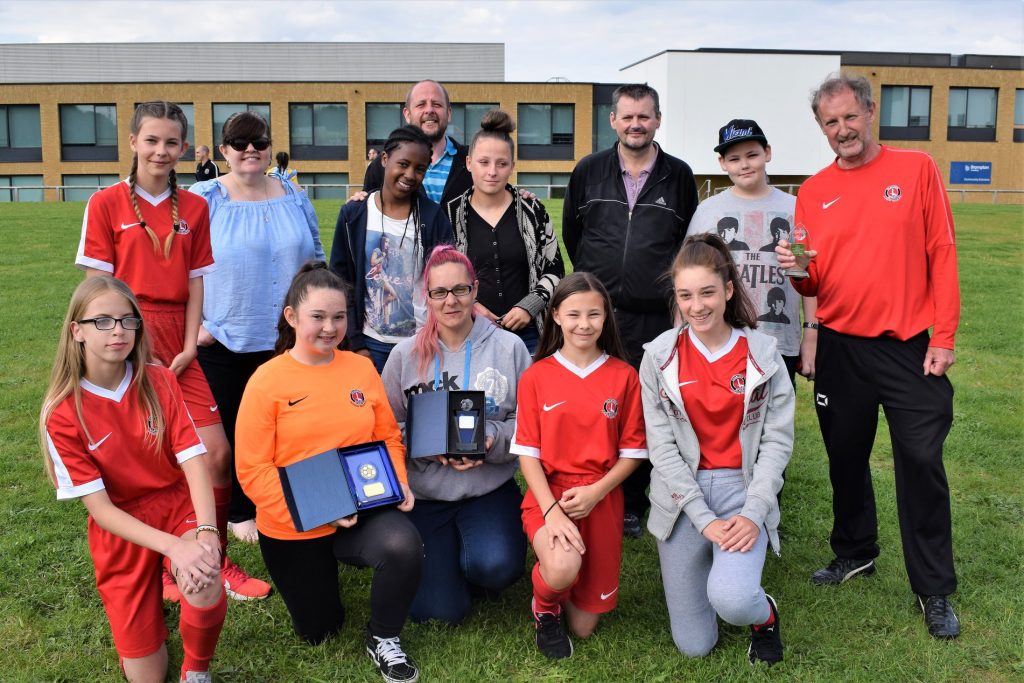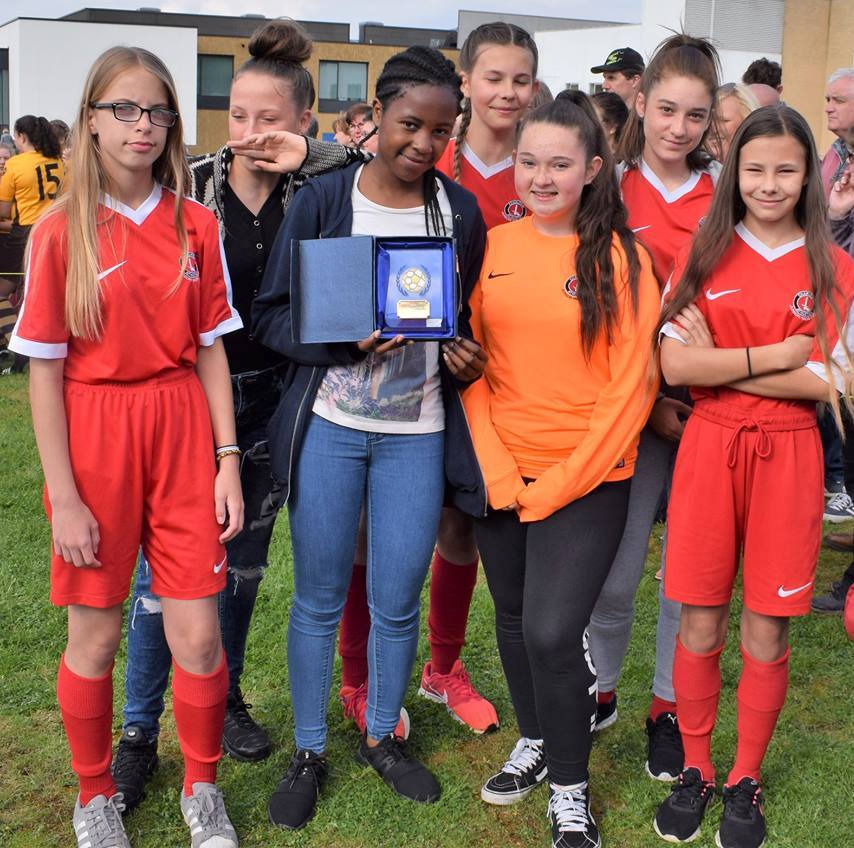 Junior Reds U10 Girls – KG&LFL League Shield Runners Up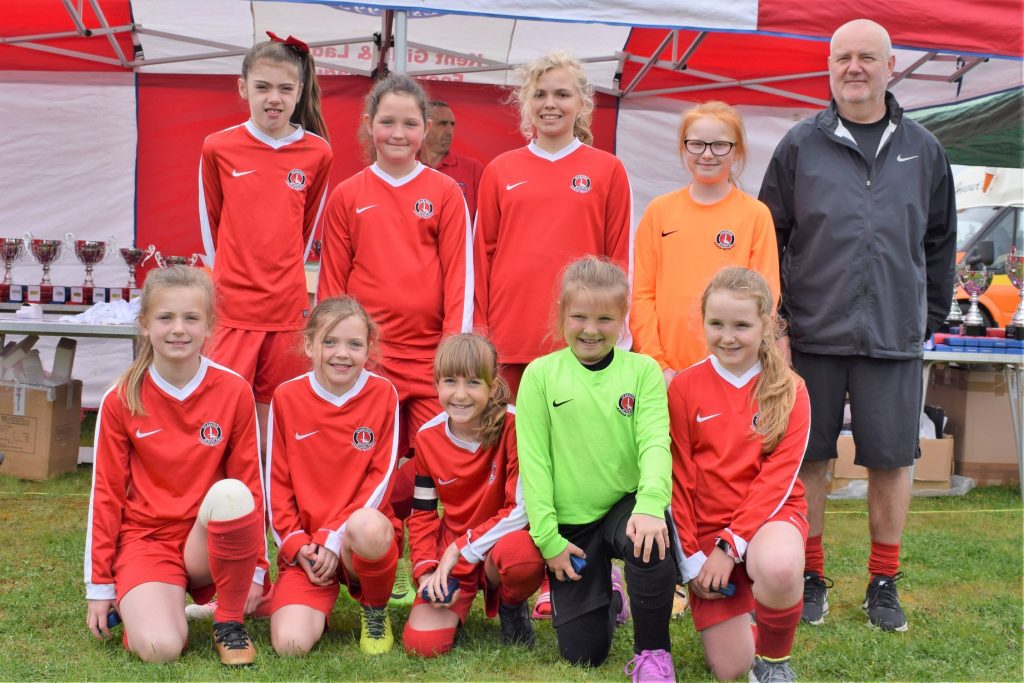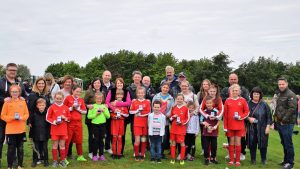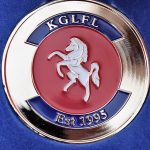 Well done girls on reaching the final.
---
U14 Girls – League Champions 2018
Congratulations to our Junior Reds U14 Girls on winning the KG&LFL Division One 9v9 & 11v11.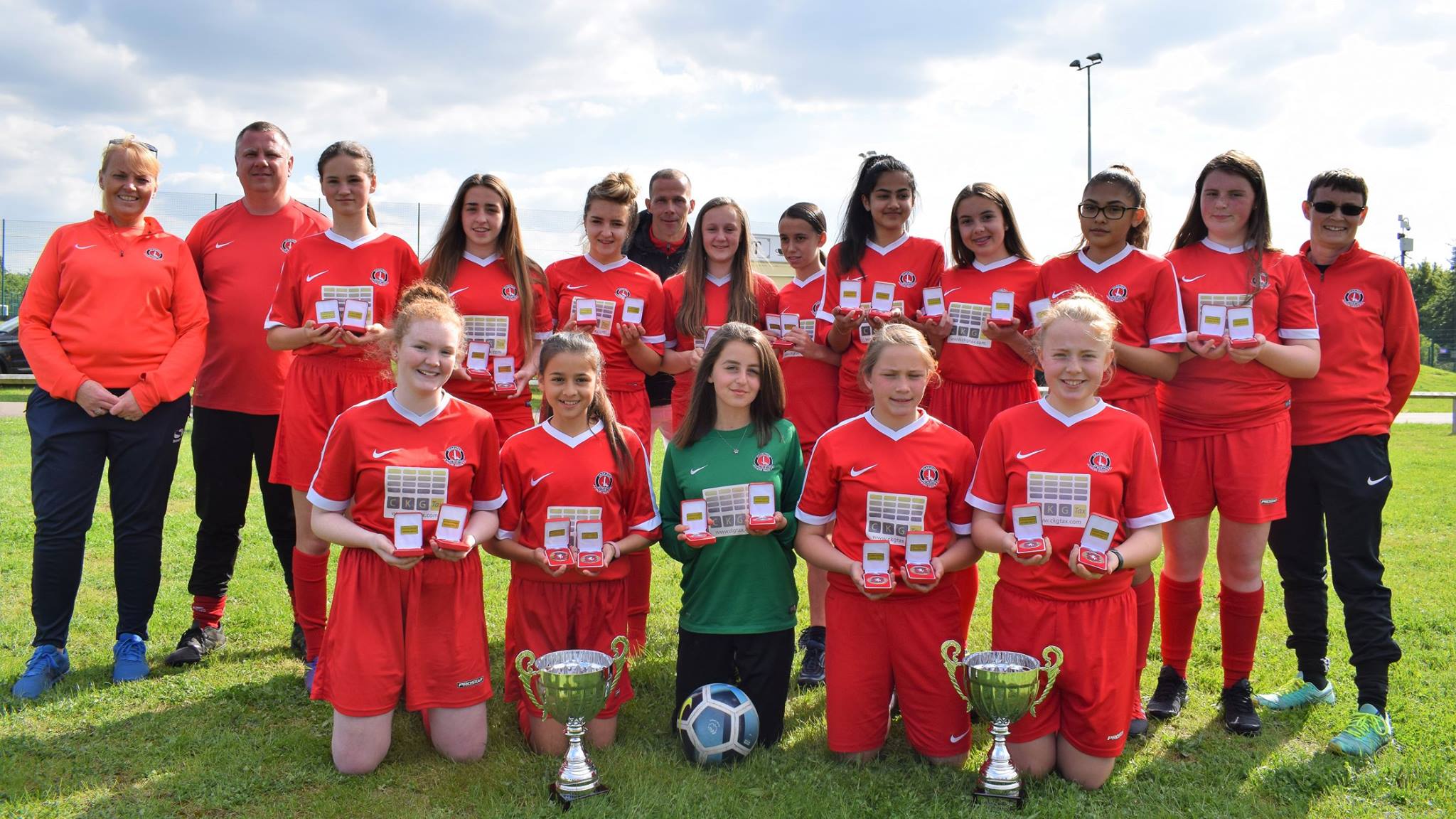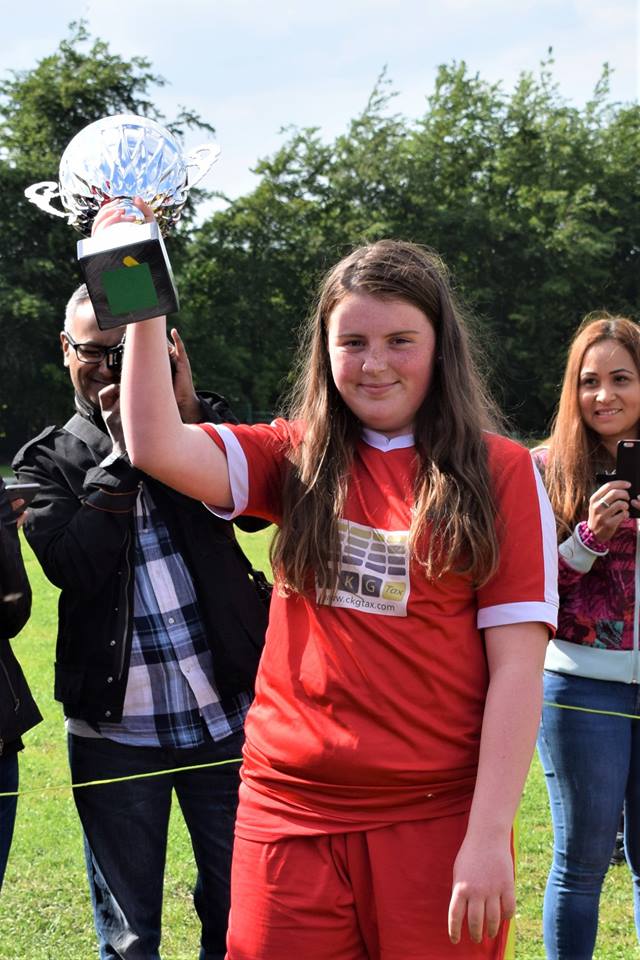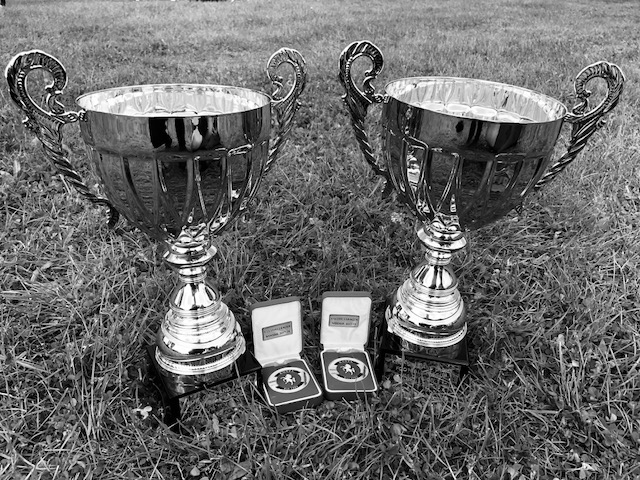 ---
U16 Girls – Cup Finalists 2018
Pictured below are our Junior Reds U16 Girls, Tina Marshall Cup Finalists 2018.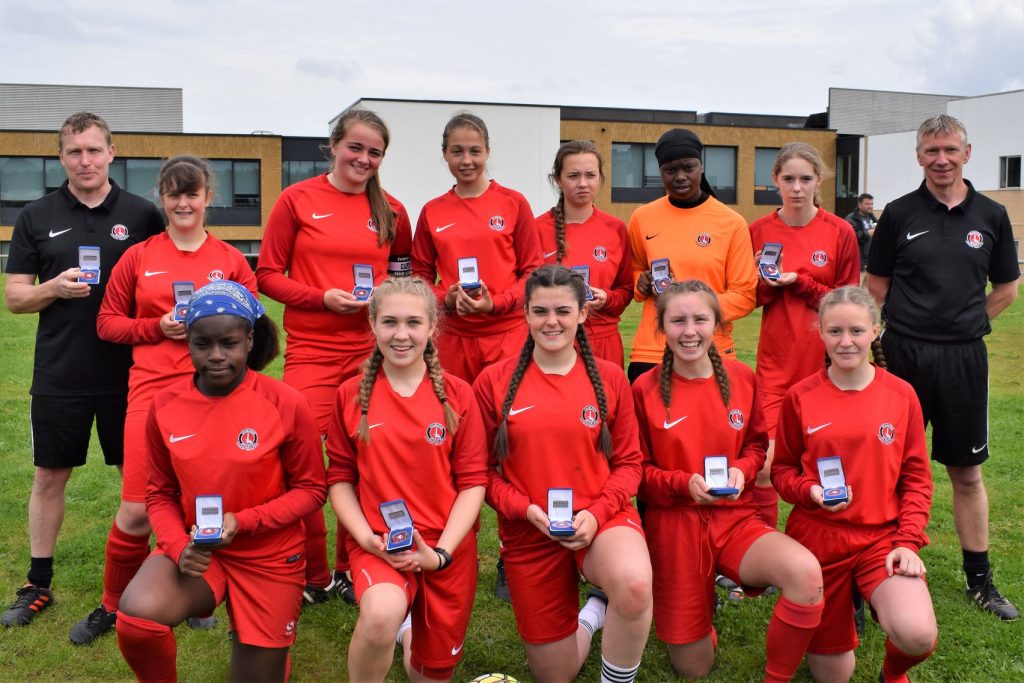 Well done girls on reaching the final.
---
U12 Girls – League & Cup Double Winners 2018
Our Junior Reds U12 Girls where crowned both KG&LFL League & Cup Winners. Giving them the prestigious honour of being crowned double trophy winners for season 17-18.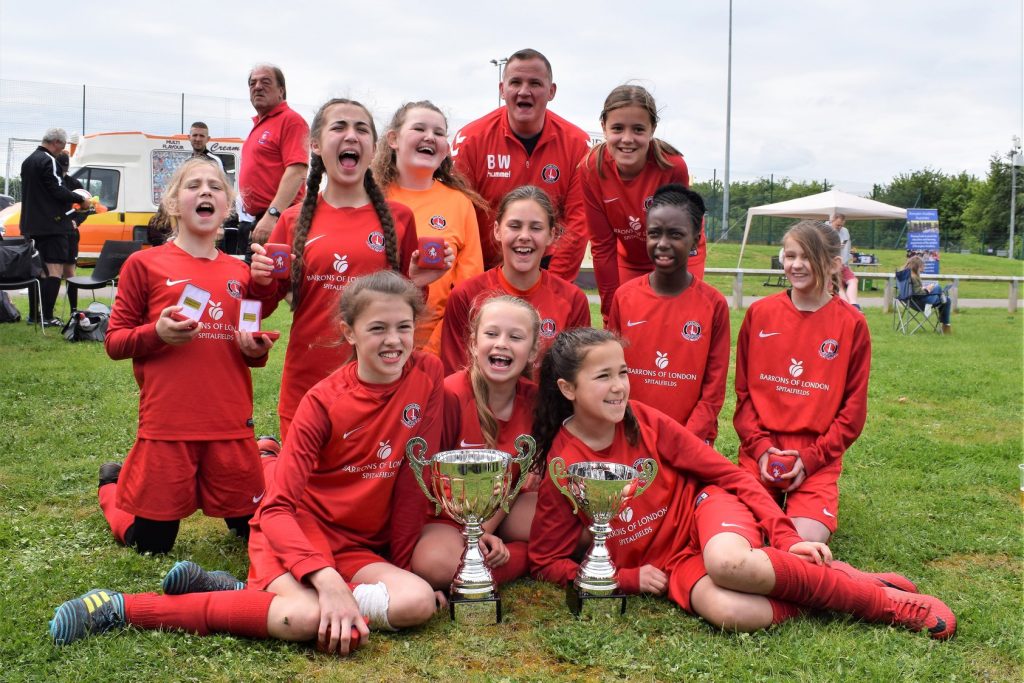 A great achievement girls. Well done from all at the JRFC.
---
U12 Girls – League Cup Winners 2018
Well done to our U12 Girls on becoming KG&LFL League One Champions 2018.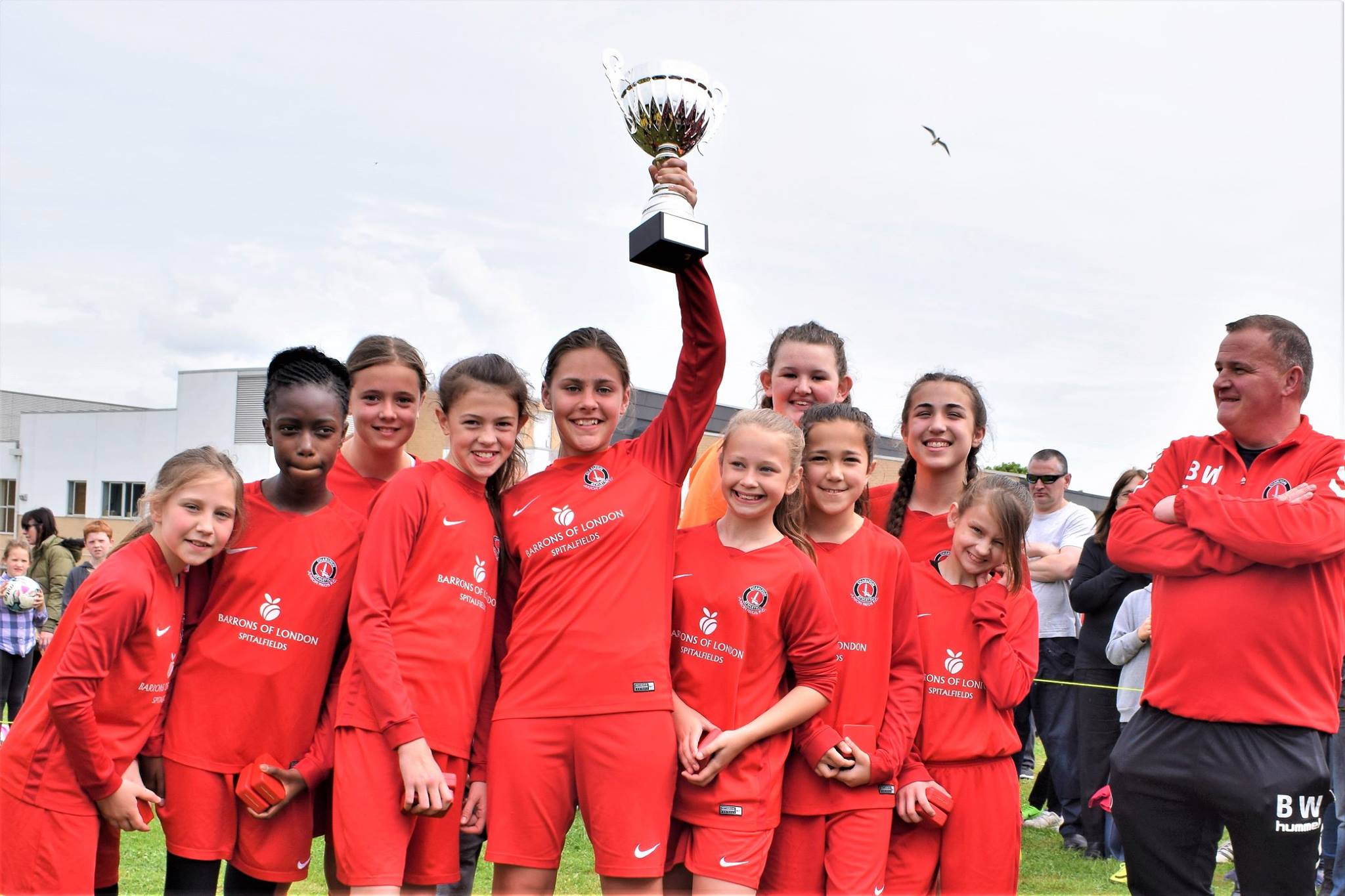 Congratulations girls from all at Junior Reds FC.
Congratulations girls from everyone at Junior Reds FC. 
---
JRFC – General Data Protection Regulations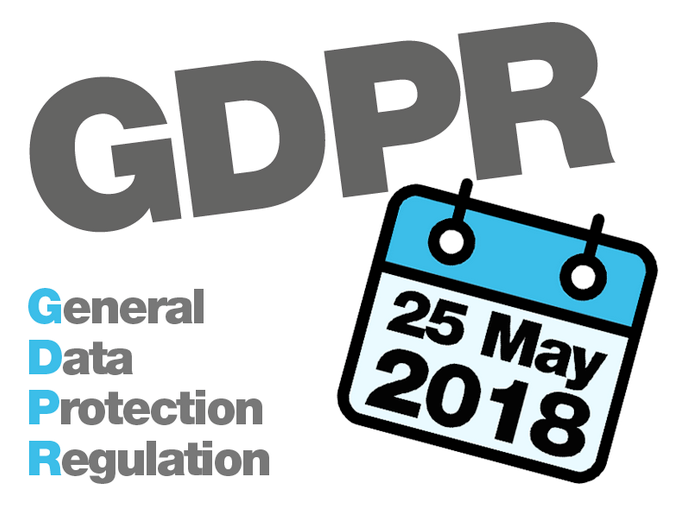 Junior Reds Football Club take your privacy very seriously.
In line with new regulations an update Privacy Notice has been published today. This notice can be found under the club information tab or alternative you can click on the link below.
Link: http://juniorredsfc.co.uk/club-information/privacy-notice/
---
Junior Reds Athletic (Adults) – Ben "goal machine" Maylon
Hat trick hero and goal machine Ben Malyon scored three goals in Sunday's Bert Holloway Final, which brings this seasons tally to an impressive fifty one goals.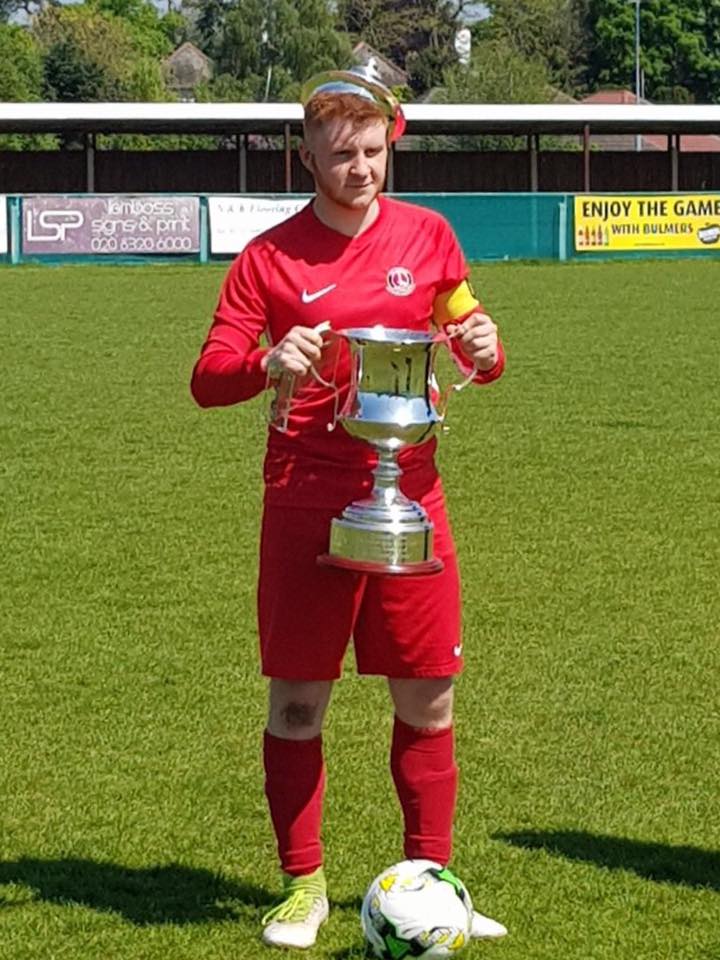 Congratulations Ben on a fantastic season.
⚽
⚽
⚽
?
---
Junior Reds Athletic (Adults) – Cup Winners
Our Junior Reds (Adult) Athletic squad became the Bert Holloway Memorial Trophy Winners 2018 following their match against St Micheals on Sunday 6th May 2018.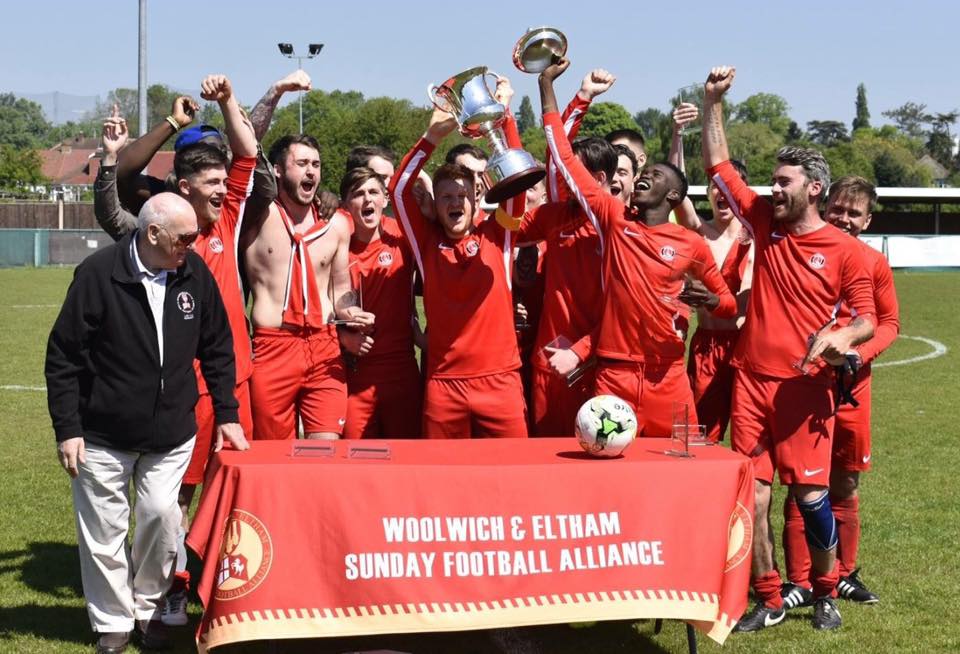 Congratulations gentlemen from all at Junior Reds FC.
---
U7 Athletic Vase Final
Our U7 Athletic squad played in the Selkent Vase Final on the 6th May 2018. They are pictured below with their runners up medals. Their manager, coach and parents were all very proud of the way they played and what a fantastic end to their first season together!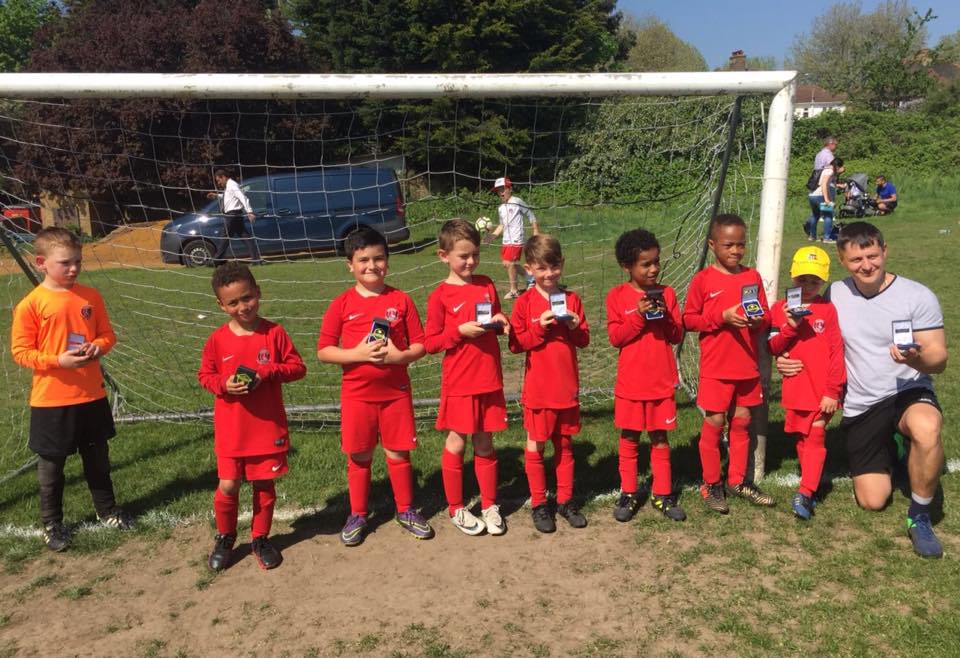 Congraulations boys a great achievement by the team.
---
Our U12's and U16's girls squads will play their respective cup finals on Sunday 13th May 2018. Details below :-
U12 League Cup Final
Dartford FC vs Junior Reds FC
Kick Off: 10am, Pitch 6
U13 Titans – Bob Staggs Shield Finalists
Congratulations to our U13 Titans who are through to the Selkent U13 Bob Staggs Memorial Brown Shield Final.
They will play Eversley Rangers in the Final.
---
Jack Petchey Girls Award – April 2018
Congratulations to Georgia from our U14 Robins on receiving the Jack Petchey Award for April.
Manager Yusuf said, "Georgia shows great talent with the ball during training and matches. Good striker of the ball, technically great, creative too. She's always taking on board information during training, whether it's technical, positional or tactical information and working on it straight away. I have no doubt she can play any level she wants to or thrive in anything she puts her mind to. She has a great attitude to team work and working hard. Often after training she'll take a ball and practise her freekicks and penalties. Sometimes reserved but always a big part of the team on and off the pitch. A real leader on the pitch with her skill, creativity, work rate and attitude."
Congratulations Georgia from all at Junior Reds FC.
U14 Spartans – Selkent league 'B' (East) winners
LEAGUE CHAMPIONS – Our U14 Spartans have won the Selkent B (East) Division today (22nd April 18) with three games still to play. This is the Spartans second successive league title after winning the the C (West) Division last season.
Many congratulations Alan to you and your squad. Back to back league titles is a fantastic achievement!