HOME
Welcome to
Junior Reds
Football Club
London FA
Charter 
Standard
Community Club
---
CAN YOU HELP A TEAM?
Ever thought of getting involved with Junior Reds FC?
The club is totally dependant on volunteers to coach and manage a wide spectrum of teams ranging from Under 7's right through to the Senior squads.
We are always looking for new volunteers to help out within the club and have the following opportunities available :-
Coaches

Managers

Assistant Coaches

Assistant Managers
You don't have to be an experienced FA Level 1 or 2 coach as enthusiasm and reliability are just as important.
If you're interested and want to help then please contact:
Clive Chivers on 07504 264157 or e-mail clive.chivers@juniorredsfc.com
---
SATURDAY SOCCER CLUB
The Saturday Soccer Club operates every Saturday morning in Bexleyheath and is open to any ability from 5 to 8 years of age. The sessions operate on a simple pay and play "casual" basis. Click on the link to find out more Saturday Soccer Club
---
LATEST NEWS
New Players Wanted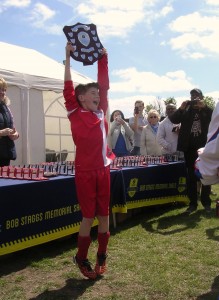 Do you want to play football?
Want to join one of our teams for the forthcoming 2015-2016 season?
We are currently looking for new players from ADULTS to UNDER 7's. 
Check out our "Players Wanted" page or click on the following link: New Players Wanted 
Alternatively you can contact our player recruitment team : 
Clive Chivers, 

Club Secretary
          Mobile: 07504 264157 or e-mail clive.chivers@juniorredsfc.com
Daniel Masters, 

Club Recruitment Officer
         Mobile: 07957 740270 or e-mail daniel.masters@juniorredsfc.com
---
Jack Petchey award for September 2015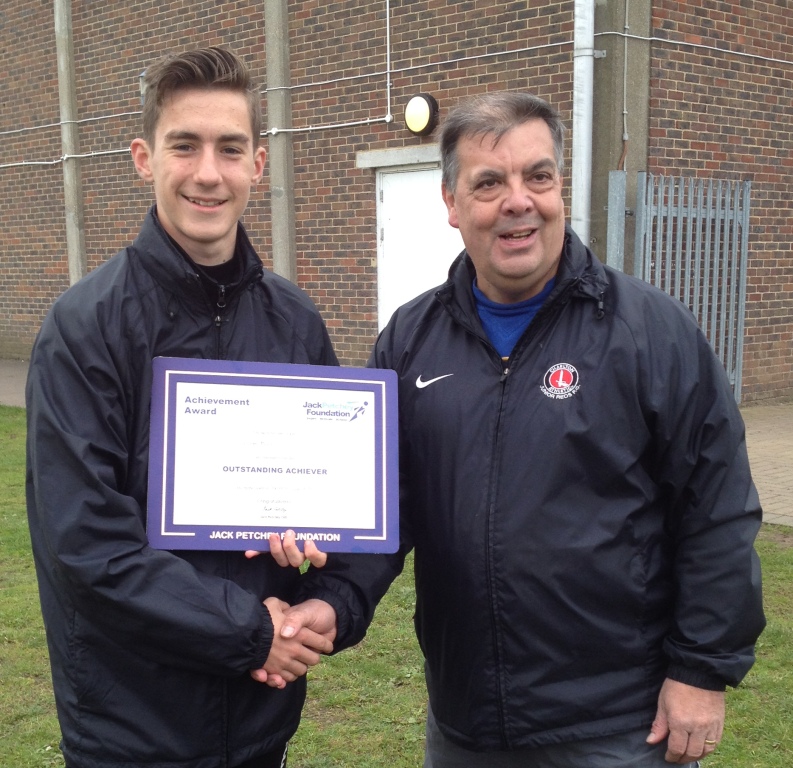 George has been awarded the Jack Petchey Achievement Award for September 2015. 
Manager Alan said "George supports me in coaching the u12 Spartans squad. He is a continual inspiration for different training drills (especially the agility ladder) and the boys really respect George's input. He also completed his refereeing course last year and has officiated a number of games last season and this. At school he has completed the First for Sport Level 2 Award for Leadership through Football. Finally George is always willing to help the club and this year he attended the Danson Fun Day were he assisted in running one of the "beat the goalie" stands.
Keep up the good work George".
Congratulations George from all at the club.
---
Jack Petchey Crystal Awards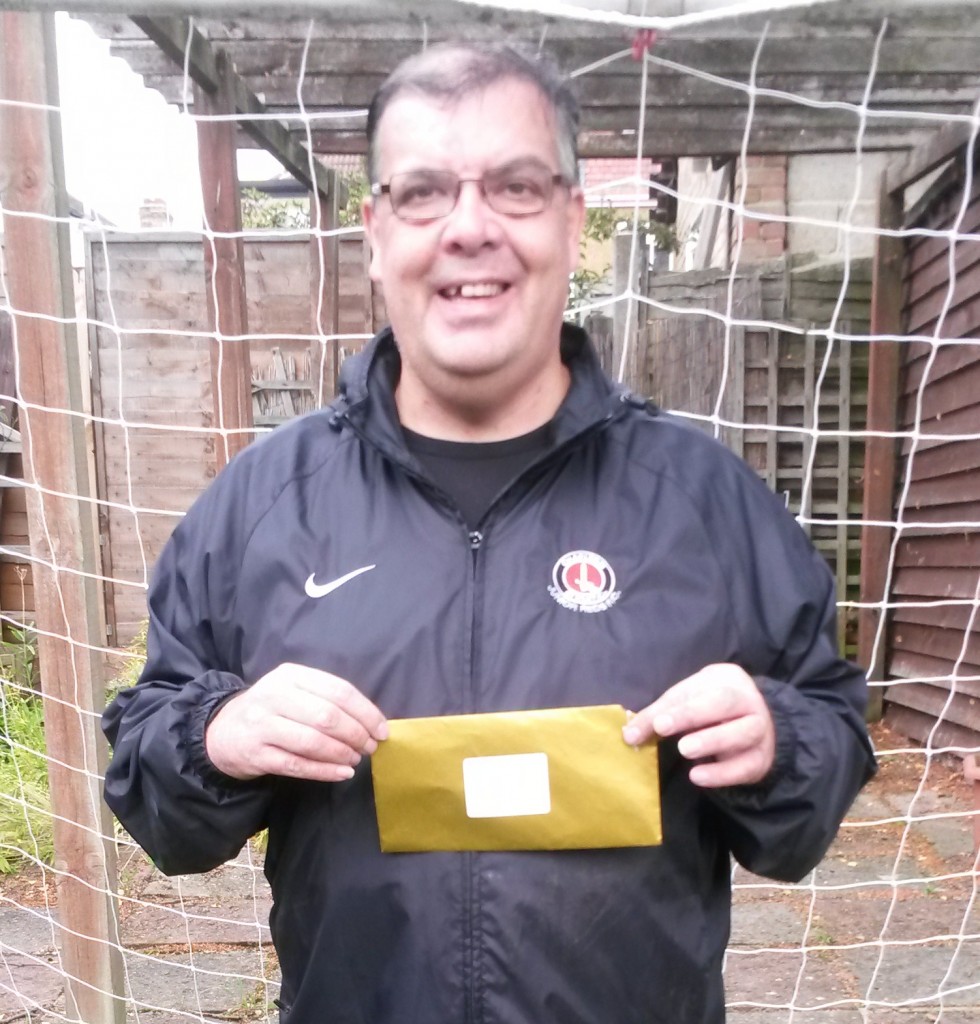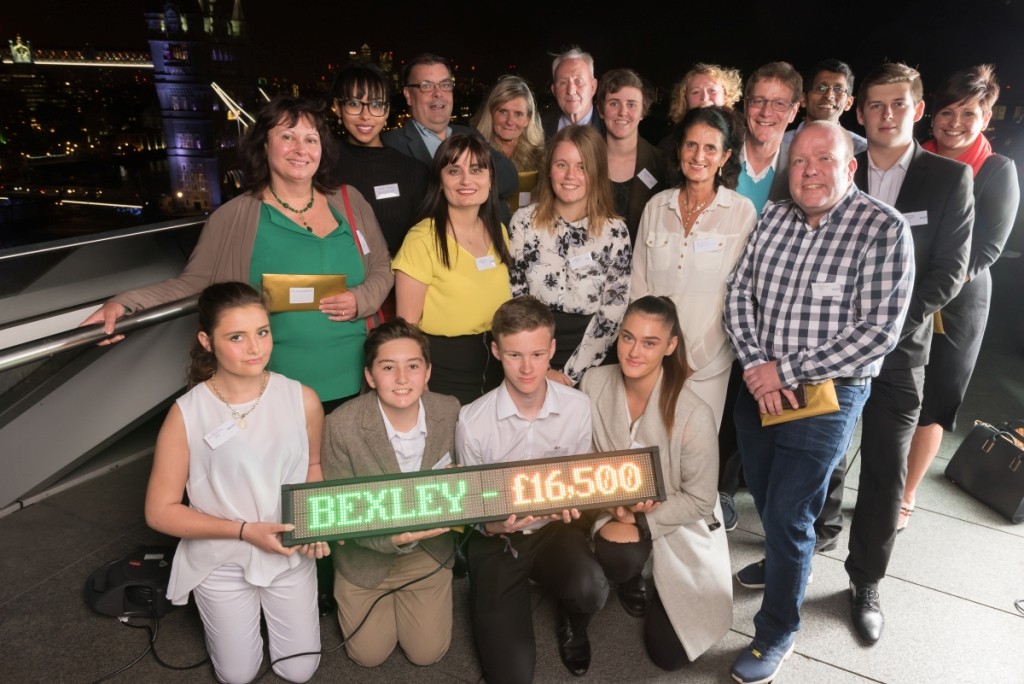 The Jack Petchey Crystal Awards held at City Hall, London on Friday 2nd October marked the 15th anniversary of the Jack Petchey Foundation and the milestone of having given £100m to youth projects in London and Essex.
To mark the occasion Junior Reds were given a £1,500 award in recognition of their amazing work with young people. Clive Hall-Strutt collected the golden ticket on behalf of the Junior Reds and said. "It gave me great pleasure to receive the award of behalf of the club recognising the excellent efforts of the young people who are amongst the Junior Reds membership. Interestingly of over 2,000 schemes that are running only 150 received these prestigious awards. So well done everyone at Junior Reds." The plan is to spend the money on new first aids kits for all of our teams.
Jack Petchey CBE said " I am proud of all the programmes we have been involved in and every single young person who has participated. We aim to help young people believe that "If I think I can, I can, so that whatever their background, they will achieve, they will make positive contributions to society and they will be satisfied in their lives. I am so committed to this that aged 90 I still come to the office every day. It is why we have given £100m to realise this."
---
Girls football tournament and the sun shone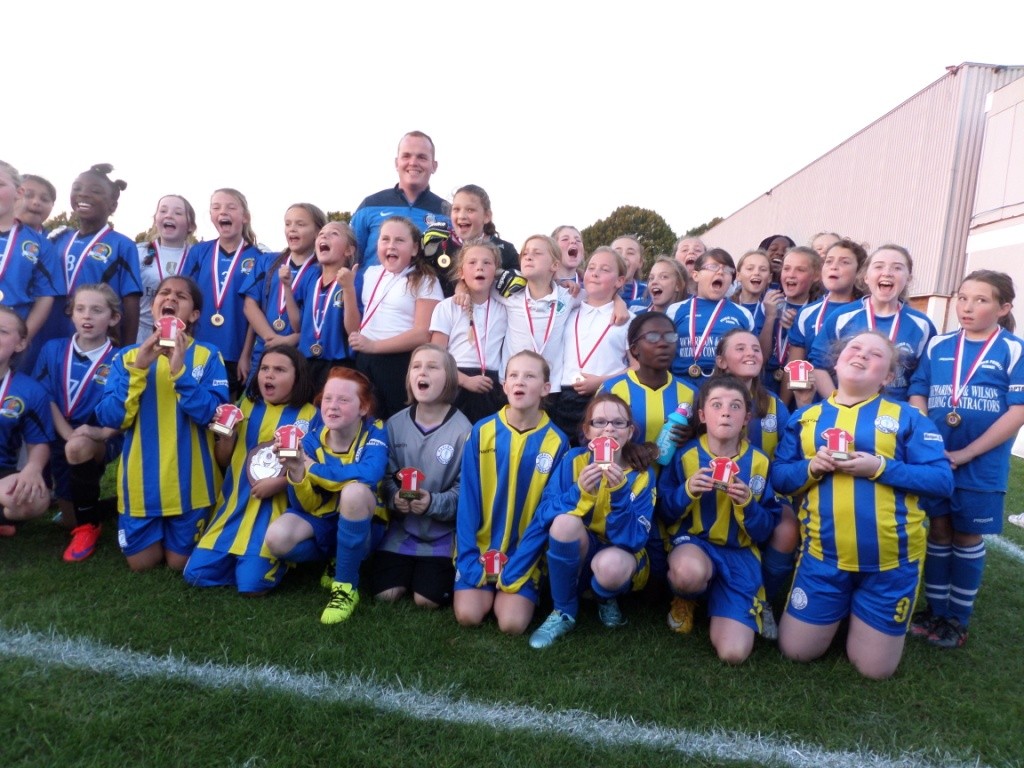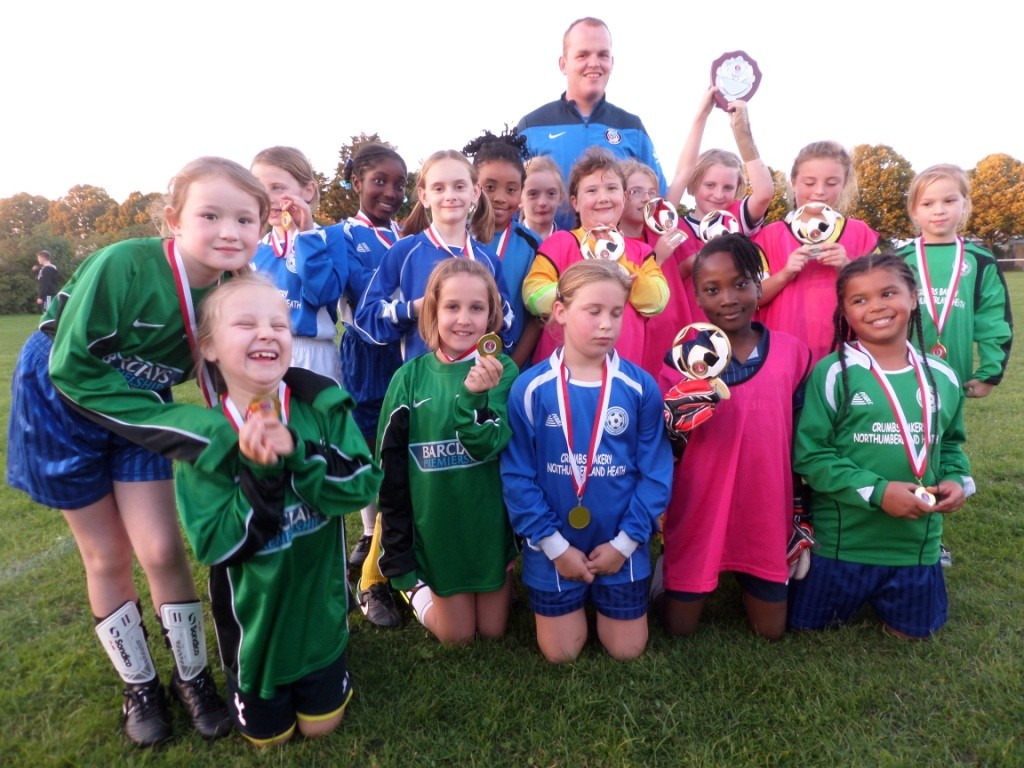 Junior Reds are an enthusiastic supporter of Girls football. The Club organised a small tournament in early October between three Primary Schools – Bedonwell, Northumberland Heath and Pelham. Two competitions took place with one for School Years 3-4 and another for 5-6. The sun shone throughout and all girls played with enthusiasm and skill.
Club Chairman, Clive Chivers explained "We are keen to promote Girls football and in South East London few opportunities sadly exist. We try to play our part and have organised two tournaments for girls over the past few months. If girls wish to continue to play they are more than welcome to come along each Saturday morning to Bexleyheath Academy (start 10.00am) and to join our expanding Girls football session. We particularly require a couple of Under 9s and 12 players for our three teams."
Bedonwell won the Year 5/6 competition piping Pelham by just one point in a close contest. 
Clive can be contacted on 07504 264 157 if you are interested in joining the Girls section of the Club.
---
U10 Sabres reach tournament final
Our U10's Sabres reached the Final of the 125th Anniversary, London Playing Fields Foundation Tournament at the Marathon Ground last Saturday 12th September. It's the first time the team, under new manager Steve Armstrong, have ever passed the group stages of a tournament. They narrowly lost in the Final 1-0 to A Division side Teviot Rangers. Well played lads!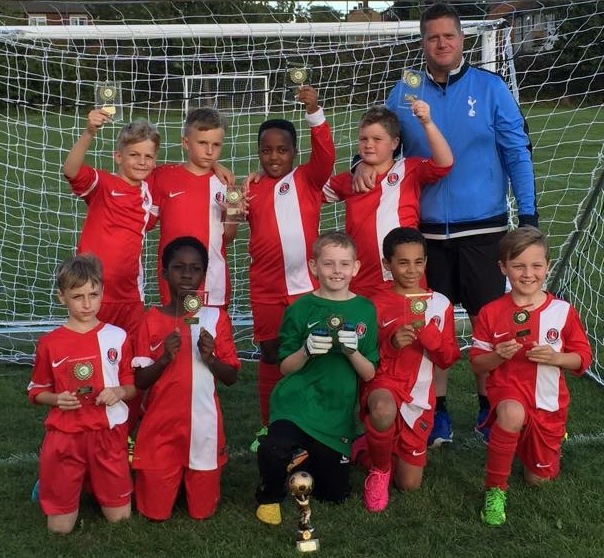 ---
Tournament Success for U13 Sabres
Pictured below are our U13 Sabres with their trophies after winning the Club Langley tournament on Sunday 6th September.
Congratulation and well done Sabres.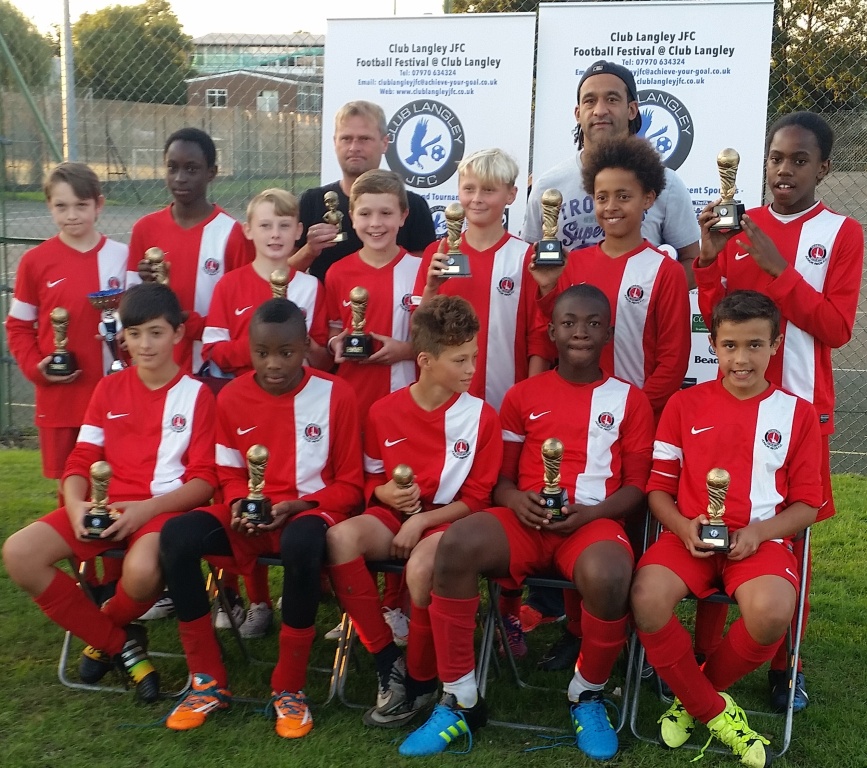 ---
FA Level 1 Coaching qualification – one of our youngest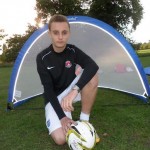 One of our youngest FA qualified Coach is Jake Langford at the age of just 17. This Summer Jake attended the course held by the London FA over several weekends and evenings. Jake said "I have learnt much from attending this course and exchanging views with fellow attendees. I am surrounded by some experienced Coaches and am keen to extend my knowledge, putting into practice all my learning with the two Under 12 Girls teams this season".
Well done & congratulations Jake.
---
Nike Partner Club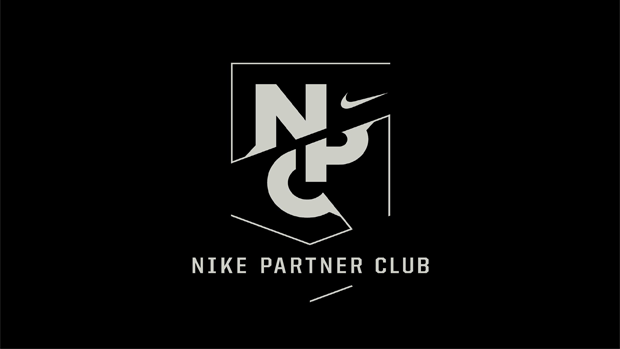 Junior Reds FC and Nike are delighted to announce an exciting new three year partnership as part of the 'Nike Partner Club Programme'. Over the next three seasons the club will wear Nike playing kit. In return Nike will provide certain benefits including a club training bursary, free product allowances and invitations to special Nike partner events at St George's Park. The club will also be entitled to promote itself as one of an elite group of 'Nike Partner Clubs' and utilise Nike branding in doing so. Richard Edwards of Nike UK stated, "We are delighted to announce that Junior Reds FC have become a Nike Partner Club. The Club is one of the top Junior Football Clubs in London and we look forward to our partnership with the Club for the next three years" . Andy Wood said on behalf of the club" we are delighted to have Nike as a partner. To have one of the largest and most respected names in Football support the club just shows how far we have come. We look forward to a productive partnership with Nike over the next three seasons".
---
Mini Soccer pitches – and now for the rain!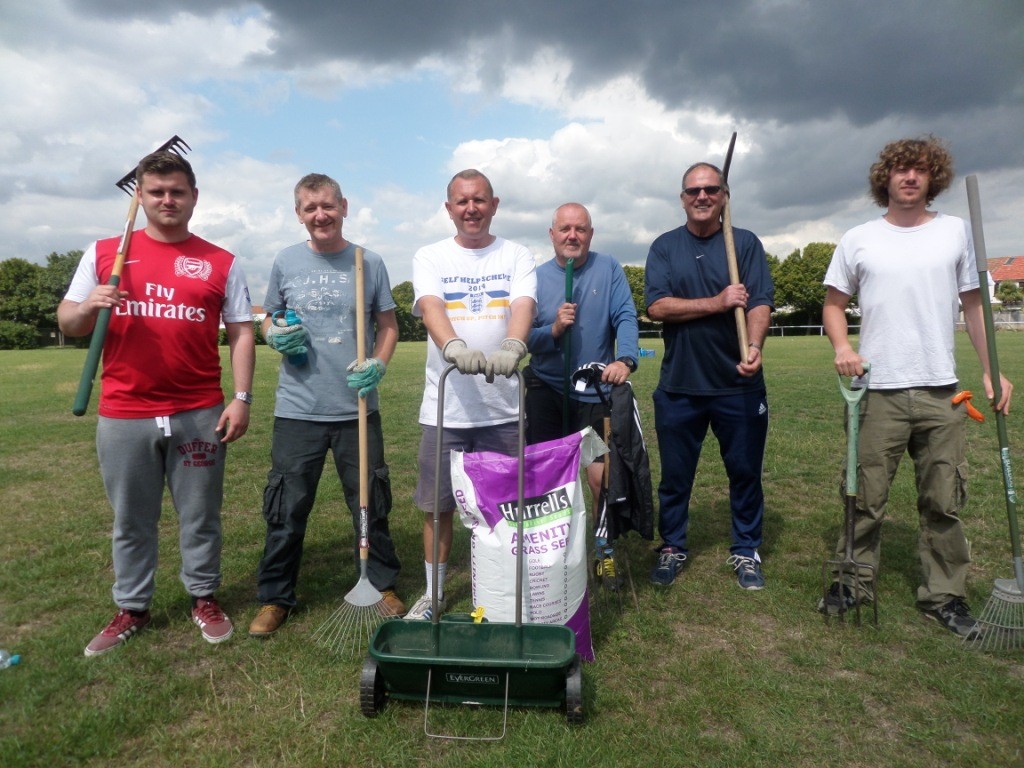 A small "Working party" gathered in August to provide some loving care to the mini soccer pitches at Danson Youth Club. 
It was apparent from a recent activity that some of the areas, especially around the goal mouths, were in need of reseeding as the grass had become non-existent. The group got together and dug, raked and sowed a large quantity of grass seed. All that is needed now is some rain!
Pictured from left to right after a mornings hard graft are Tom, Mark. Andy, Terry, John and Sam. Others helping were Angela and Clive.
Thank you everyone for volunteering to help get the mini pitches ready for the new season.
---
New Adult Seniors team Athletic take to the field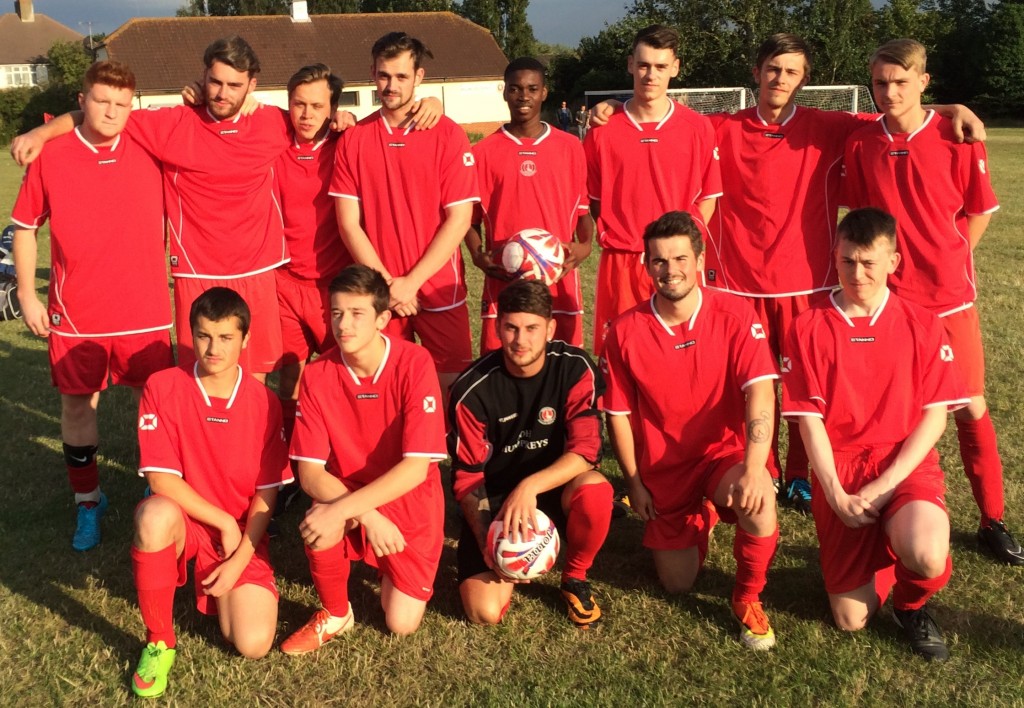 The newest club Adult team played their first game in July taking on an established Welling United side. The players performed well and have started to develop an understanding. The team won 3 – 1 in this pre- season friendly game.
Manager, Geraint Jones, said "In response to various player enquiries it was decided to form a new Junior Reds Adult team and we started to form in early June. We have been training at Danson Park for just a few Saturday mornings and in a short space of time now have a squad of 11 players. We do still require a few players so if there are any Adult players wishing to join the team then please contact me on 07846 593 472″.
The team are known as the "Athletic" to distinguish from the three other Senior Junior Reds sides. "Athletic" will be playing home matches at King
Georges Fields in Sidcup and are members of the Woolwich and Eltham Sunday League, competing in Division 2.
---
Count down to the new season 15-16 begins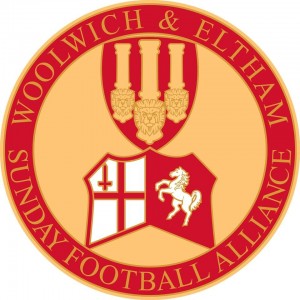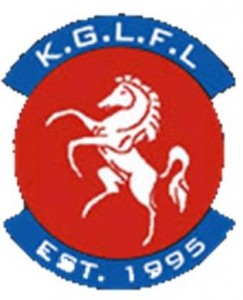 The count down to the new football season begins. This week we have received confirmation of the Selkent 9-a-side leagues (see attached link) SELKENT 9-a-side divisions 2015-2016
PLAYER REGISTRATION:- All managers are reminded that ALL player registration cards need to be return to Angela and Andy ASAP so that the registration process can be started on the 1st August 15. Please bear in mind registering all players across all the various teams and leagues is a massive task for the club, so we really need your assistance in ensuring the cards are completed fully / accurately and returned immediately to ensure the club does not incur any fines from the various leagues that have to be engaged.
Thanks for your assistance in advance.
---
Danson Youth Centre "Playday" – all stars
It was a very busy day for all the Junior Reds helpers at the annual Danson Youth Centre "Playday" in Bexleyheath.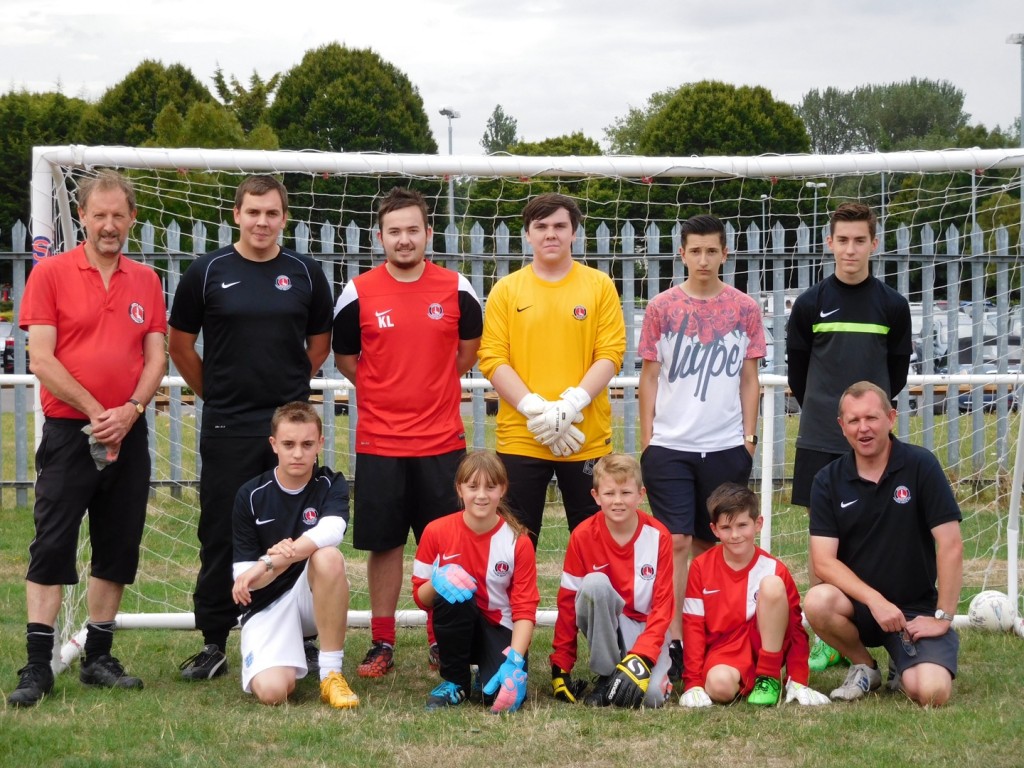 An estimated 2,000 people attended with many of the children keen to test their football skills on all the Junior Red' activities. The Club organised two "Beat the Goalie" activities and thanks go to Tom, Abi, Lewis, Finlay and George for taking goalkeeper duties. Terry and Joanne organised the queues and gave some advice to the penalty takers. At the same time a football dribbling/ skills time trial was organised and run by Karl and Daniel. Two small sided games also ran simultaneously over the day and thanks go to Jake for this. Whilst all this took place Andy, Angela and Clive promoted the Club explaining the teams and highlighting the "Saturday Soccer Club". It was exhausting work but a highly satisfying day.
All helpers were real stars in representing Junior Reds and a big thank you is extended to all those who assisted with running a really successful event.
---
U10 Athletic enjoy their day at the FA Community Football Festival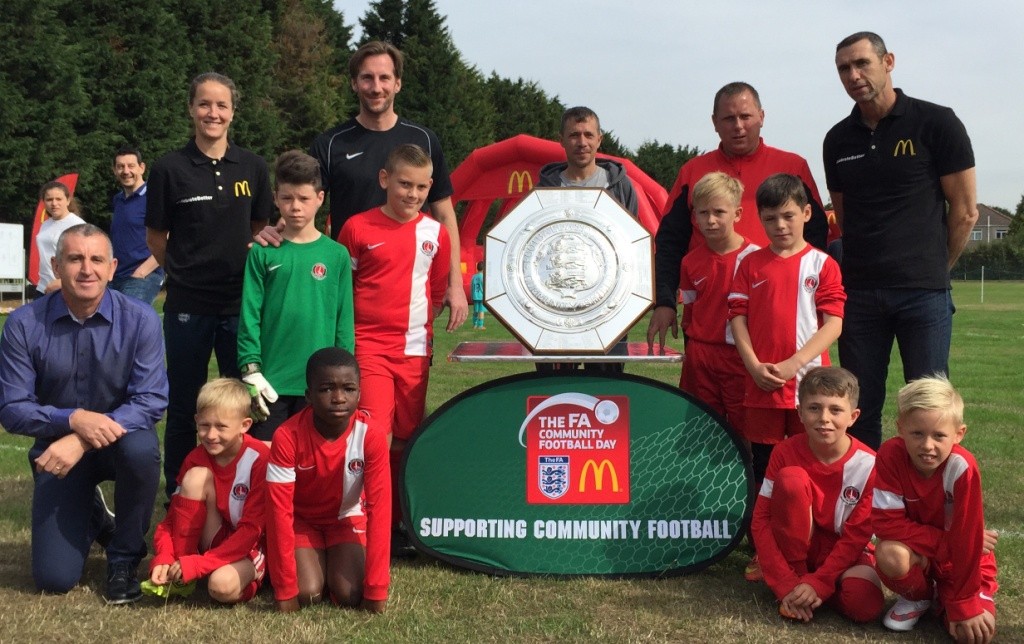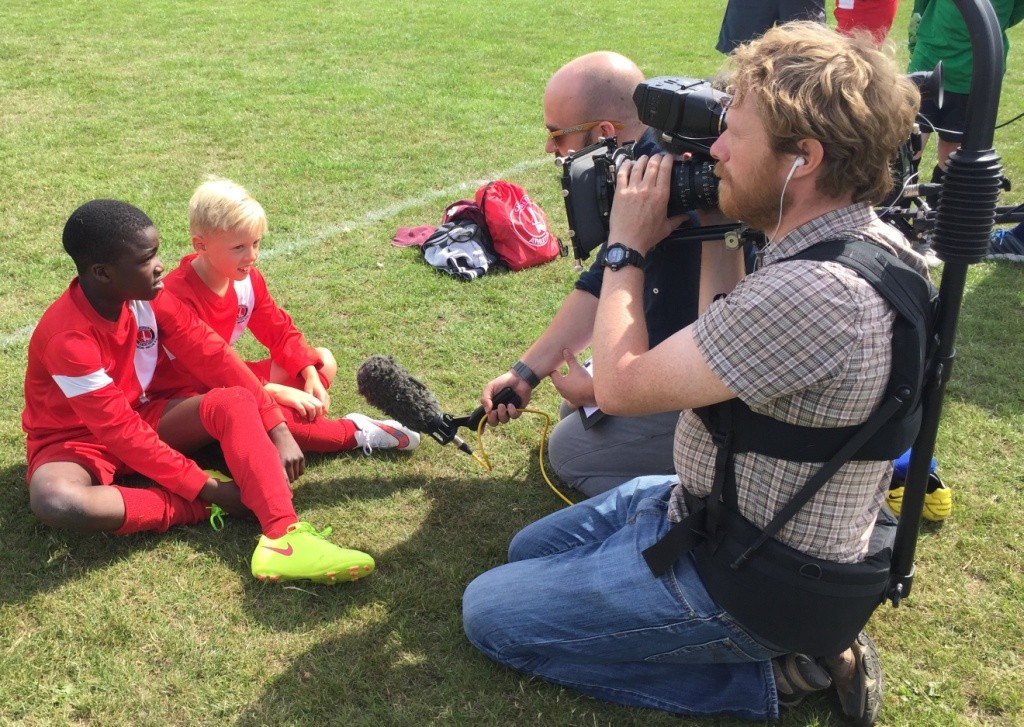 The Under 10 Athletic team enjoyed their day at the FA Community Football Festival on Saturday at Ten-em-Bee Sports Club which was organised by the London FA in partnership with McDonalds and Lewisham Council.
Team Manager, Justin Skinner, reported on the day " The whole day was excellent. The boys had a photo opportunity with the Community Shield and ex Arsenal players Martin Keown and Nigel Winterburn. We then had a skills session with  FA Coaches, which the boys really enjoyed. The tournament
kicked off after the skills session. We played three teams, two Elmstead teams and one team from Stockwell. We won two games and drew the third.  The boys played incredibly well, coming from behind in their second game to draw 2 – 2. After their games the boys, Managers and Parents were all interviewed by a professional cameraman. The games and interviews were later aired during the Community Shield on Sunday. All day there was something for the whole family to get involved with – games, competitions and skills sessions including a Girls only session with Casey Stoner, the England Ladies player.
The tournament itself was free along with everything that was taking place throughout the day. The boys walked away with free goodies as well. The whole team including all their families had a great time. We will definitely be entering again next year".
---
ABOUT THE CLUB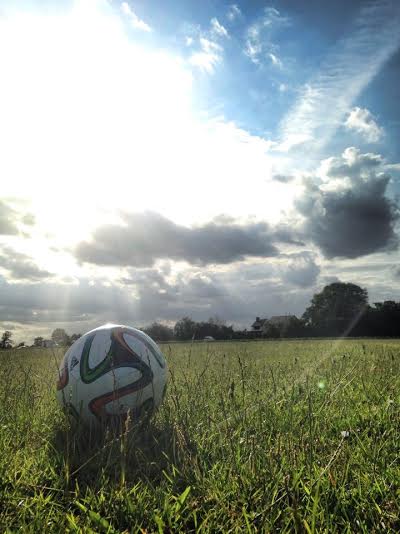 The Junior Reds Football Club was formed in 2001 to provide boys and girls, between the ages of six and eighteen, with the opportunity to compete in local Sunday Football Leagues in South East London and North Kent. The Club has steadily grown and now has over 40 teams competing in the Kent Youth League, South East London and Kent Youth League (SELKENT), Kent Ladies & Girls League and the Woolwich & Eltham Sunday FA. 
Click here to find out more details of the clubs history.
---
PLAYER & MANAGER RECRUITMENT
If you are interested in joining the Junior Reds, please contact:
Mobile: 07968 946256 or e-mail angela.wood@juniorredsfc.com
Clive Chivers, 

Club Secretary
Mobile: 07504 264157 or e-mail clive.chivers@juniorredsfc.com
Daniel Masters, 

Club Recruitment Officer
Mobile: 07957 740270 or e-mail daniel.masters@juniorredsfc.com
---