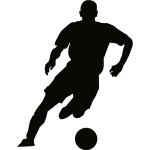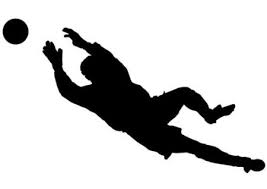 Junior Reds always welcome players from ages 6 to Adult status in all teams if vacancies exist.
For information or general enquiries regarding players contact: Clive Chivers on 07504 264 157 or email: clive@juniorredsfc.co.uk 
---
TEAMS REQUIRING PLAYERS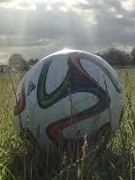 U13 Spartans (Year 8 in September) require an experienced goalkeeper for our established team, competing in the Selkent League. 
The team trains at Bexleyheath Academy on Saturday mornings from 9.30 – 11.30am and midweek Wednesday evenings.
If you are interested, please contact the manager, Martin, on 07958146704
---
U9 Valiants are looking for players to join a well established team. Players must be of year 3 school age group. We play in the Tandridge league on Sunday's & train on a Saturday.
Please contact Steve for further details on trials on 07791 861346 or email jrvaliants@yahoo.com
---
U9 Titans
are seeking players (including a goalkeeper)
The team train on Saturdays 10am at Bexleyheath Academy, DA6 7DA Coaches are FA level 1 and CRB checked. 
Players should be school years 1 or 2 born (born between September 2011 and August 2012) to join the highly successful team. A division and 2019 Gold Shield Winners.
---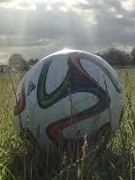 U14 Sabres are looking for additional player at B/C level. Any position considered.
Please contact Aaron Hughes on 07956 803276 or Warren White on 07812344772
---
Womens – Our first open age women's team require additional players. We train Thursday evenings at Hall Place from 7.30-9pm.
UEFA and FA licensed coaches managing the team with experienced coaches and physio also with the team.
If interested in joining our ambitious team please joint team manager Yusuf on 07748 679 605 or email y.kayalar@yahoo.com
---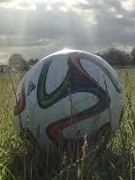 U14 Girls  require a goalkeeper to join their squad for the new season 2019/20
If interested please contact team manager Stephanie on 07515 109751 or stephbest1@hotmail.co.uk
---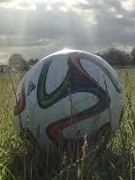 U17 Knights require additional experienced players for our established team competing in the Kent Youth League. In particular we require two defensive/ holding midfielders, a right back and a striker. 
The team trains at Welling School (Astro 3G) on Saturday mornings at 10.30am. and midweek on Tuesdays and Thursday evenings.
If you are interested, please contact the Assistant manager, Samson, on 07961 192 125 or email: samsonkuyinu@yahoo.co.uk
---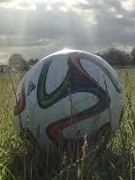 U15 Athletic require two players – a central striker and a central midfield player. Both Players will require to be of "A" or "B" Division standard, be prepared to train twice weekly and want to develop as a squad/team player.
Coaching/training is provided, at the Bexleyheath Academy ground (post code DA6 7DA).
Interested? Join us for pre-season training and trials. Contact Lee (Manager) on 07533 479 785 or John Coach on 07812 926 985 or email jonc.callow@gmail.com
---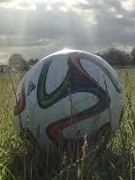 U9 Knights are seeking A or B division players. We train at Bexleyheath Academy on Saturday mornings (9:30am). Players should be born between Sept 2011 and  Aug 2012 (Years 1 or 2).
If interested contact coach Pabs on 07794 202 000 or email pwferr10@gmail.com
---
U14 Titans
require Defenders and Midfielders of an "A" or "B" Division standard as we look to strengthen our squad. 
We train 18.30 -19.30 on a Wednesday in the Sports Hall at Stationers/ Crown Woods in Eltham. A high level of FA standard Coaching is provided.
Players and Parents must be reliable and able to attend Coaching sessions.
If interested please contact the Team Manager – Dean on 07377 129 278 or email
D.J.R.gardens@live.co.uk
---
Junior Reds – a Charter Standard Community Club – are forming

new  U8

 age group for Children in School Years 1 and 2.
Children of all abilities are welcome – either just to learn some new skills and make friends- or with a view to joining one of our Under 7 teams being formed.
We meet on a Saturday morning with 9.30am and 10.30am sessions on the field at Bexleyheath Academy DA6 7DA.
If interested please contact Angela on 07968946256 or Suky on 07989848595
---
U16 Knights – a long established team and competing in Division "A" – requre a few additional players in all positions to strengthen our squad for the season ahead.
We train on a Saturday morning at 9.30am at Townley Grammar School field, Townley Road, Bexleyheath DA6 7AB
If interest to join our team please contact Team Manager, Chris, on 07941 467 793 or email chris_briant101@hotmail.com
---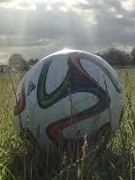 U18 (Girls) are currently looking for a GOALKEEPER – Playing u18s for 19/20 season so ages 15-17 welcome
If interested please contact Rachael on 07445911287 or email rachael313@hotmail.com
---
PLAYER AGE GROUP CALENDAR (Season 19-20)
Below is a link to the player registration calendar which shows which teams age groups you are eligible to play for based on your birth year and month.
Player Registration Age Groups Chart (Season 2019-2020)