Junior Reds FC was established in 2001 as a grassroots football club based in South East London with the aim of providing both male and female players of all ages the opportunity to play and enjoy football in a safe and well-structured environment.
The club primarily operates from Bexleyheath, Kent, but also utilises a number of venues across both the London Boroughs of Bexley and Greenwich.  The club has consistently grown over the seasons and is now one of the largest providers of football in the whole of the South East.
The club is proud to say that we are an FA Charter Standard Community Club and this accreditation means that we as a junior football club value the importance of child safeguarding, the high standard of our coaches as well as fully embracing the values of the FA's Respect programme.
The club's teams compete in the South East London and Kent Youth League (SELKENT), the Tandridge Youth Football League and the Kent Girls and Ladies Football League.  Whilst the club's focus has been to develop our youth players, we also have a number of competing adult teams for both male and female players.  These teams are members of the Woolwich and Eltham Sunday Football Alliance (WESFA) and the South East Counties Women's Football League (SECWFL).
Junior Reds also provides a casual based group called the 'Saturday Soccer Club'. This is designed for children who are new to starting in football and is away from team competitions or for those who simply wish to play on a less committed basis.
Junior Reds FC is a non-profit organisation and is staffed entirely by volunteers.  The club welcomes players of all abilities and backgrounds with the aim of providing a safe environment for all to enjoy football.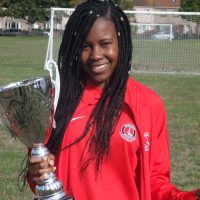 Congratulations goes to Mariam – a member of Junior Reds Under 18 Roses team – in joining the London FA Youth Council. The FA Youth Council provides a voice for young participants across the capital and this year will look at two important issues around racial equality and the impact on mental heath due to […]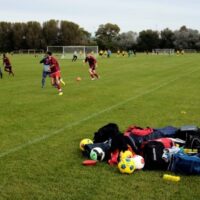 Following the government statement on the national lockdown, the FA has suspended all youth and adult grassroots football (matches and training) with immediate effect. In what is a very difficult time, stay safe and hopefully we'll be back soon. We will let you know as soon as possible when football activities can resume again.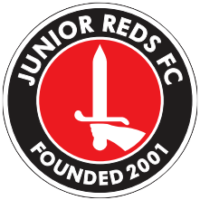 Junior Reds have been working hard over the last few months in forming two additional mini soccer teams for girls. These teams are for girls in School Year 3 for Under 8s and School Year 4 for Under 9s. The teams have entered the Kent Girls and Ladies League with matches to be played as […]
The Saturday Soccer Club is a fantastic starting place for young boys and girls wishing to learn and become involved in football.
The Saturday Soccer Club operates every Saturday morning with the sessions operating on a very simple pay and play basis and are run by our qualified coaches.
The boys sessions cater for ages five to nine and start at 9:30am whilst the girls sessions are for ages four to ten and start at 9:00am.  The sessions are held at Bexleyheath Academy.
Please note that due to the current national restrictions both Saturday Soccer Clubs are currently suspended until the end of March 2021.